Dog Owners Urged To #TakeTheLead
6 April 2018, 16:59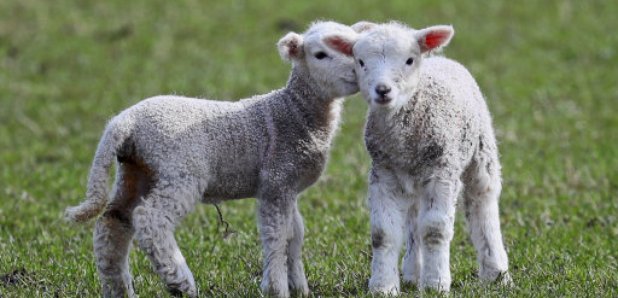 A livestock farmer in the East of England, whose lambs were attacked by a dog, has told Heart dog walkers MUST keep their pets on leads while walking in the countryside this spring.
Katie Mitcham-Henry's lambs were attacked by a Doberman not long ago, and she's unable to use one of her fields anymore because of the risk.
She described how stressful it can be telling Heart "Watching your sheep run for their lives - terrified, shaking, getting them back from attacks terrified which way to go, hearing a dog bark in the background and unable to settle them.

"Those sheep may not be in that field you've just walked through but they may be in the next field, so if your dog's running ahead - you can't see the animals, but they can see the animals.
"Have you really got that control to get that dog back?"
It's as the National Farmers Union launches their hashtag "Take the Lead" campaign - urging dog walkers to keep their pets under control.

Last year alone, livestock attacks in the East of England cost UK agriculture £70,000 according to figures from NFU mutual.
During the spring months sheep with new-born lambs are particularly vulnerable as they often graze on low-lying fields near footpaths.