Domestic Abuse Victims Supported By Dogs' Trust Project
30 November 2017, 06:05 | Updated: 30 November 2017, 06:16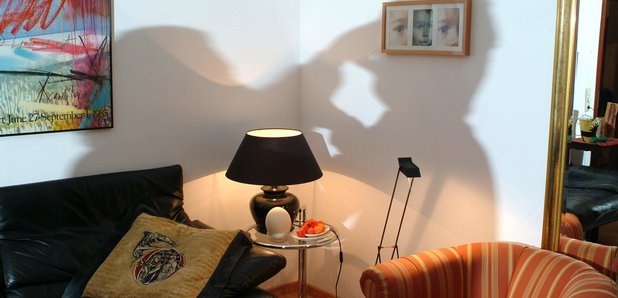 Essex Police is marking its one year anniversary of working with the Dogs Trust to support domestic abuse victims in the county.
This November marks a year since Essex Police began working with The Freedom Project, run by the Dogs Trust, to help domestic abuse victims who need temporary homes for their pet dogs.
Victims are usually unable to take their pets into the refuge with them but The Freedom Project ensures they are cared for until their owners settle themselves into a new home and can take them back. Foster carers look after the dogs, providing them a secure place to live and in turn relieving victims of one less thing to worry about as they rebuild their lives.
The dogs are provided with treats, given any veterinary treatment and supplied with love and attention, all free of charge. This additional service allows us at Essex Police to ensure victims can put their needs first.
Detective Superintendent Jason Hendy, Head of investigations for the Crime and Public Protection Command at Essex Police, said: "We fully supports the fantastic work of The Dogs Trust's Freedom Project. Their support helps domestic abuse victims and their families on a daily basis as they attempt to rebuild their lives.
By providing this safe haven for their dogs, our officers can continue supporting and safeguarding domestic abuse victims and their loved ones. Domestic abuse destroys families, it is unlawful and it affects every stratum of society. More and more victims are coming forward and their bravery in seeking help is often humbling."
We urge victims of domestic abuse, or their relatives and friends to report what they are experiencing so we can instigate measures to keep them safe by calling 101, reporting it online or calling Crimestoppers anonymously on 0800 555 111."
Amy Hyde, Freedom Project Manager for Essex, said: "Leaving an abusive home can be an incredibly difficult decision to make, especially if it means having to give up your dog, or worse, leave them behind. Sadly, research shows that pets in the home are often affected by domestic abuse.
"By offering our service, we are helping dog owners to get to safety knowing that their pets are safe and well cared for until they are able to be reunited with them."
To mark the one year anniversary, we have teamed up with the Dogs Trust to create a video to help raise awareness of this important project. The video can be found on our Facebook page or YouTube:
The Dogs Trust is appealing for volunteer foster carers to join the scheme so that even more people fleeing domestic abuse in the region can be helped. For more information, visit: www.moretodogstrust.org.