Driver Loses License After Purfleet Level Crossing Crash
22 August 2017, 12:02 | Updated: 22 August 2017, 12:07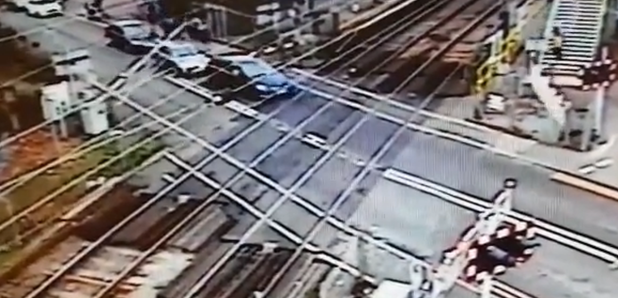 A woman has had her license taken away and been fined after she got stuck on a level crossing in Purfleet.
Adenike Akingbogun, aged 44, of Monarch Drive in Sittingbourne, was convicted of driving a motor vehicle dangerously at Basildon Magistrates' Court on 10 August.
On Christmas Eve last year, Akingbogun drove her car onto a level crossing in Purfleet after the lights were flashing. She then stopped on the crossing and the barriers lowered in front and behind her car.
She then reversed, through the barriers and hit a car waiting behind her. The cost of repairing the barrier was more than £1,100 and it caused significant delays.
Akingbogun held a provisional licence and, although she was accompanied by a full licence holder, she was not displaying the 'L' plates legally required.
She was ordered to pay £420 in fines, costs of £85, victim services of £42 and was disqualified from driving for 12 months.
PC Rob Whyte said "This incident sends a clear message to drivers that they must comply with the safety equipment at railway level crossings or they risk endangering their lives, the lives of other road users and passengers on board trains.
"There were substantial delays caused to rail services because of this incident, and it was extremely lucky that nobody was injured.
"Akingbogun was not a full licence holder and should have been clearly displaying L plates on her car when driving it on the public highway. It is clear to me that her inexperience on the road contributed to this incident."