Drunk Chelmsford Man Stuck In A Letterbox
23 December 2018, 11:04 | Updated: 23 December 2018, 11:12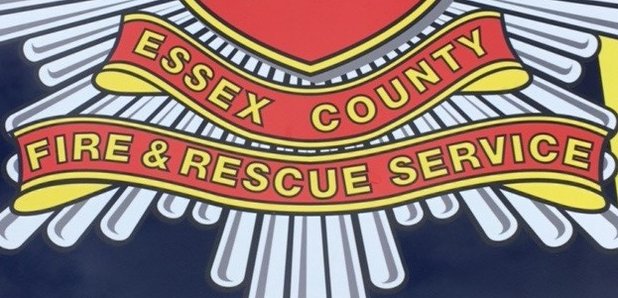 Looks like firefighters in Essex are already starting to deal with the early aftermath of having to deal with people over indulging....
...they've been called to a house in Chelmsford this morning to release a man who got his arm stuck in a letterbox after a festive night out.
After arriving home during the early hours of this morning the man realised he had forgotten his keys so attempted to open the door by reaching through the letterbox to the inside.

The man's arm then became stuck and firefighters were called to release him.

The firefighters used small tools to remove the letterbox from the door and then from his arm.

Watch Manager Nick Singleton, Chelmsford Fire Station, said:

"We only attend incidents like this if we believe there might be a risk to someone's health or potential fire, but in this case the man's arm was completely stuck.

We encourage everyone to take care on a night out, not put yourself in danger, and of course, try not to forget your keys!"

With Christmas celebrations in full swing Essex County Fire and Rescue Service is also reminding everyone to take care in the kitchen, where over half of house fires start. Check your smoke alarm is working now and then follow our kitchen safety advice:

* Avoid leaving children in the kitchen alone when cooking on the hob

* Keep matches and saucepan handles out of their reach to keep them safe

* Make sure saucepan handles don't stick out – so they don't get knocked off the stove

* Take care if you're wearing loose clothing – this can easily catch fire

* Keep tea towels and cloths away from the cooker and hob

* Double check the cooker is off when you've finished cooking

* Take care if you need to leave the kitchen whilst cooking, take pans off the heat or turn them down to avoid risk

* If you've been drinking then just don't cook – grab a takeaway, get someone else to do it or prepare something in advance.