Efit Released After Man Followed And Attacked In Colchester
8 February 2016, 09:11 | Updated: 8 February 2016, 09:14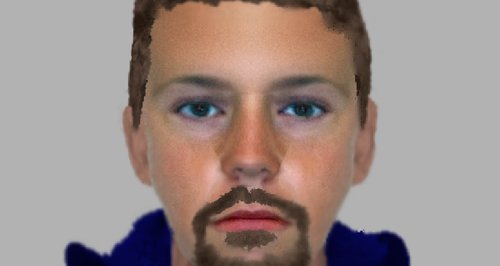 An efit has been released of a man wanted after a man was assaulted and robbed in Colchester.
Three men followed the 23 year-old victim near the Willows Newsagent on Mersea Road at around 10.40pm on Monday, 23 November, befire approaching him, hitting him in the face and stealing his headphones.

Essex Police said: "All of the suspects are described as white and aged 18 to 20.

T"he e-fit is of the first suspect who had short hair, a moustache and goatee beard and was wearing a dark blue hooded top.

"The second suspect was described as having short hair and freckles.

"Anyone who recognises the man in the e-fit or who has any other information which can help is asked to contact Pc Claire Jennings at Colchester CID on 101 or Crimestoppers anonymously on 0800 555 111".