Efit Released After Sex Assault On Bus In Orsett
14 January 2016, 05:55 | Updated: 14 January 2016, 05:57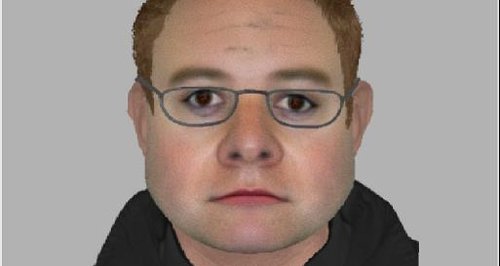 An efit has been released of a man police want to speak to over a sexual assault on a bus in Orsett.
A 16 year-old was travelling on the number 200 First Bus on Tuesday, 15 December when it happened.

Essex Police said: "The bus left Basildon town centre at 10.10am and the incident happened at around 10.40am as the bus approached the Orsett Hospital stop.

"As the suspect, who had been sitting opposite the victim, stood up to get off the bus he ran his hand up and down her thigh. He then left the bus.

"The suspect is described as white, aged in his late 30s to early 40s, around 5ft 8in tall with a large build. He was wearing glasses, dark brown boot cut trousers and a dirty faded green polo shirt.

"Anyone with any information is asked to contact Ps Scott Fitzmaurice at Grays Police station on 101 or Crimestoppers anonymously on 0800 555 111".