Elderly Domestic Abuse Campaign Begins In Essex
11 December 2017, 15:30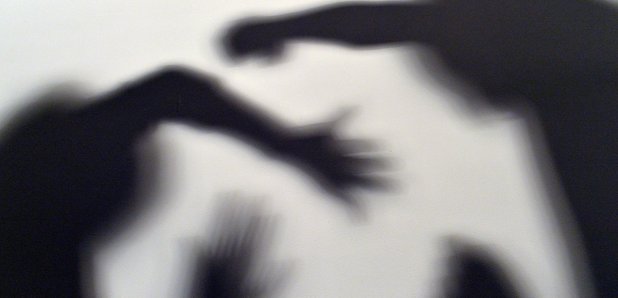 A new campaign that aims to empower older victims of domestic abuse in Essex to seek support has launched today.
This follows an increase in reported incidents by 55's and over. In Essex during 2016/17 there were 2,985 reported incidents of domestic abuse suffered by over 55 year olds, an increase from 2015/16 when the number of incidents was just under 1,500.
The campaign is being led by the Southend, Essex and Thurrock Domestic Abuse Board (SETDAB) - a group of key organisations working in partnership to tackle domestic abuse.
The campaign focuses on positive outcomes and how survivors have been able to take part in activities or do things they previously weren't able to. It has been developed by working directly with victims, whose stories and experiences are the central focus of the campaign.
Chairman of the SETDAB and Cabinet Member for Children and Families, Cllr Dick Madden said: "Domestic abuse is never acceptable, whatever your age- this is the message we are sending to anyone that may be suffering.
"The latest figures are not only worrying, but unacceptable. This campaign aims to reach out to victims 55 and over and let them know that there is life after domestic abuse and that support is just a phone call away."
"It's the first campaign of this kind in the county, targeting solely over 55's and for the first time we have included a scenario where a couple have stayed together, but safely. It was really important for us to make sure we involved victims throughout the development of the campaign and I want to take this opportunity to say thank you to all of the victims and survivors who bravely shared their stories."
Jane Gardner, Deputy Police, Fire and Crime Commissioner for Essex, said: "Breaking the cycle of domestic abuse is one of the priorities in our Police and Crime Plan. It's clear from these statistics that domestic abuse can happen to anyone and it is really important for us to highlight how it can affect the older generation. This campaign is excellent as it raises awareness with some really impactful statements and images, all based on real stories."
"I hope that this campaign will really help victims know that they don't have to suffer in silence and that perpetrators can get the help they need to change their behaviour."
Assistant Chief Constable at Essex Police, Andy Prophet said: "Domestic abuse is a huge issue for Essex. It affects men and women and these incidents make up around a third of all violent crime in the county. Older adults can be particularly vulnerable and our message this year is that if something's happening that is making you feel bad there is help available."
"Many victims of domestic abuse don't want or need police action – they want support to make the changes that will help them live the lives they want. Essex Police wholeheartedly supports this campaign and I need anyone who needs help to call the 55+ safety net phone line."
The campaign will feature all over the county in bright and empowering posters as well as being promoted through older people networks and online. A number of short films have also been produced.
Victims are encouraged to call the '55 plus safety net' for support on 01206 500584 or visit www.livingwellessex.org/55-plus for more information and to watch the films.