Elderly Driver In Colchester Has License Revoked After Nearmiss
6 December 2017, 16:00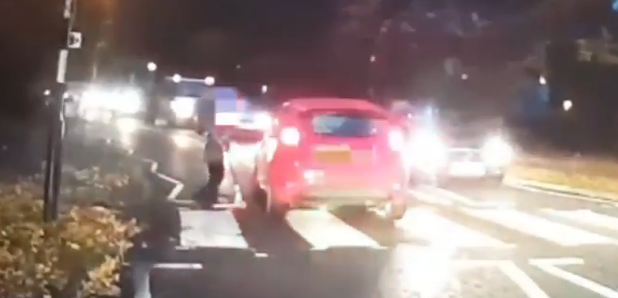 A woman in her 80s has had her licence revoked following an incident in Highwoods Approach, Colchester at around 4.20pm on Thursday, November 16.
Officers were sent dash cam footage after a red Ford Fiesta almost collided with a child pedestrian who was on a zebra crossing.
The child only just avoided getting hit thanks to his quick actions in jumping back away from the car.
The Fiesta failed to stop at the scene so investigations were undertaken.
Essex Police attended the registered address of the driver and gave them an eyesight test, which she subsequently failed. Her licence was immediately revoked using powers under Cassie's law and she is no longer on the road.
PC Rob Andrews from Essex roads policing unit said, "Dash cam footage is proving crucial for many road related incidents as the evidence it provides is priceless. In this case, we were able to see exactly what had happened without doubt and took appropriate action.
"Having a licence revoked can be devastating for many people as it comes with a loss of independence. Where possible we will do what we can to keep people on the roads. However we have a duty to protect these drivers as well as the thousands of other people who use the roads of Essex.
"We often receive calls from members of the public concerned about their elderly relatives' safety behind the wheel and where appropriate, in these cases our officers will have a conversation about their circumstances and discuss the implications their health could have on their driving ability.
"If you have concerns please contact Essex police using the 'Do it Online' web page where you can find a link to report a driving complaint."