Election 2015: The Picture In Essex
8 May 2015, 13:20 | Updated: 8 May 2015, 16:03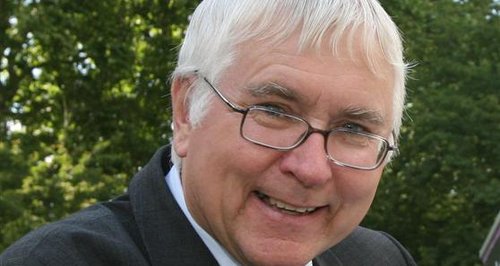 The Conservatives' English success story of 2015 was mirrored in Essex - with a shock gain in Colchester and gains in a number of other seats.
In Colchester, the town's long-standing Lib Dem MP lost his seat in a shock result for the party. Sir Bob Russell said, "It's been a hugely disappointing night for the Liberal Democrats and it appears that the tide is taking me out with it." He has been replaced by Conservative Will Quince who delivered 18,919 votes - a Tory majority of 5,575 or 11.47% of the result.
In Clacton Douglas Carswell won UKIP's first ever seat in a general election although with a much reduced majority - down from 12,404 to 3,437 - compared to last year's by-election. He said that: "Here, in our part of Essex, people voted UKIP and they got UKIP.

"Yet across the country about five million people will have either voted for UKIP or for the Green Party. Those five million people will be lucky to get a tiny handful of MPs in the House of Commons.

"That failure to translate those five million votes into seats is less a reflection of how my party or the Green Party campaigned, rather it tells us how dysfunctional our political system is."
UKIP has been forced into third place in Thurrock, one of its highest priority seats, as Jackie Doyle-Price won re-election for the Conservatives by a slender majority over Labour. Nigel Farage launched his manifesto in the seat which Tim Aker had been tipped to win in a tight three way battle.

But Ms Doyle-Smith hung on with 16,692 votes to Labour's 16,156 and UKIP on 15,718.
The Conservatives held onto Basildon South & Thurrock East with Stephen Metcalfe getting 19,788 votes although UK improved its showing with a 21% increase compared to last time. Basildon & Billericay remained blue with John Baron returning as MP albeit with a slightly reduced majority. James Cleverly held onto his Braintree seat for the Conservatives and Tory Robert Halfon secured his Harlow seat for a second term with an increased majority.
Eric Pickles remained as the MP for Brentwood & Ongar and Conservative colleague Rebecca Harris saw off a UKIP threat to her seat in Castle Point. The Conservatives also held onto seats in Saffron Walden (Sir Alan Haslehurst), Rochford & Southend East (James Duddridge), Rayleigh & Wickford (Mark Francois), Hertford & Stortford (Mark Prisk), Harwich & Essex North (Bernard Jenkin), Epping Forest (Eleanor Laing) and Chelmsford (Simon Burns). Chair of the Culture, Media and Sport Select Committee John Whittingdale comfortably retained his Maldon seat with an increased majority of 22,070 compared to 2010.