Essex Chief Constable Best Paid In The Region
11 November 2015, 06:43 | Updated: 11 November 2015, 06:44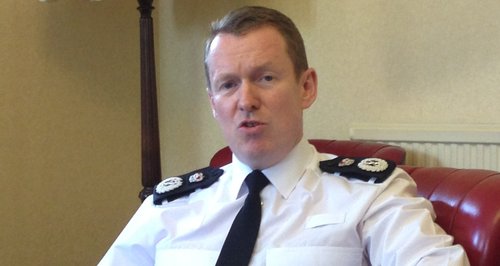 The Chief Constable of Essex Police is the highest paid police officer in the East of England, according to the Taxpayers' Alliance.
Figures released this morning from the 2013/14 financial year show Stephen Kavanagh is paid £213,000 a year, more than any other member of any force in the region.

In addition to this, the TPA says Mr Kavanagh is also one of just 20 police staff anywhere in the country to be paid more than £200,000 a year.

Jonathan Isaby, Chief Executive of the TaxPayers' Alliance, said: "The men and women working in these services do tough, dangerous jobs for which the public are grateful, but that only makes it even more infuriating when those at the top continue to get taxpayer-funded deals and pay-offs that are completely out of step with reality.

"Necessary savings are being made and this reality must be reflected in the pay packages for the top brass."

Essex's Police and Crime Commissioner, Nick Alston said: "Chief Officer pay and pension arrangements are determined according to national agreements.

"Stephen Kavanagh's appointment was probably the single most important decision I will take as PCC, and I believe he is an outstanding Chief Constable of Essex Police.

"In attracting an officer of his calibre to lead Essex Police, I took the decision to remunerate him at the top end of the appropriate salary range for a force of Essex's size, with the understanding that the current national agreements contain no scope for performance-related pay.

"As PCC, I have taken steps to reduce the level of allowances paid to Chief Officers, and this is an area I keep under review."