Essex County Council Wants "Rethink" On Academy Plans
3 May 2016, 06:46 | Updated: 3 May 2016, 06:49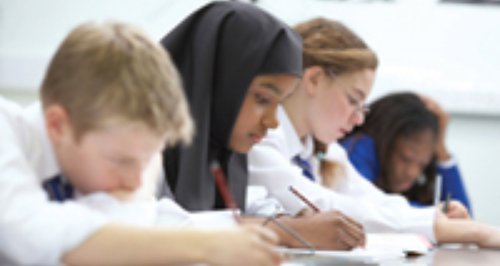 The man in charge of education for Essex County Council has called for an "urgent rethink" by the Government on plans to turn all schools into academies by 2022.
In a letter to the Education Secretary, Councillor Ray Gooding, raised concerns about the proposals, including the loss of freedom of choice for schools, communities and parents, as well as a lack of public accountability and democracy, and doubts about how standards in schools will be scrutinised.
Councillor Gooding said: "A lot of the proposals outlined in the white paper make good sense, but it is crucial the Government listens to feedback from schools and local authorities before railroading through with this.

"We would much rather schools and communities could choose for themselves whether they go down the academy route, and I urge the Government to think again".

The council says 85 per cent of maintained schools in Essex are currently rated as good or outstanding, compared with 84 per cent of academies.
Councillor Gooding added: "Academies can be a good option in driving up standards in schools, but they are not a magic solution and the assumption that academies will automatically perform better is certainly questionable.

"While we do not run schools, we do play a vital role in proactively working with them to drive improvement.
"I am not convinced that unelected regional school commissioners have the capacity or local knowledge to do this."