Essex Councils Spend £6.9m On Allowances And Expenses
8 March 2016, 07:06 | Updated: 8 March 2016, 07:08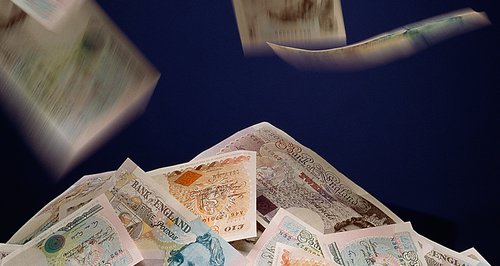 It is claimed councils in Essex spent £6.9 million on councillors' allowances and expenses last year.
Figures obtained by the TaxPayers' Alliance for 2014/15 show that that is actually £50,000 less than in 2013/14.
Eight of the 15 local authorities have increased how much they spent on allowances however.
The councils which saw a rise in their spending for it include Braintree, Colchester, Epping Forest, Essex County, Maldon, Rochford, Thurrock and Uttlesford.
Jonathan Isaby, Chief Executive of the TaxPayers' Alliance, said: "Taxpayers will be shocked to discover the rate at which councillors' allowances have risen over the last three years, despite local authorities pleading poverty and in many cases raising Council Tax or cutting services.
"It goes to show that not every council has prioritised finding savings or cutting taxes over awarding local politicians above inflation allowances.
"With the nation's finances yet to be fixed, councillors across the country will continue to have to make difficult decisions.
"In order for them to have the moral authority to carry out that very important job, councillors must show restraint when it comes to their own taxpayer-funded allowances and ease the burden on hard-pressed families."
We asked for statements from the councils which have seen a rise in the amount spent.
Councillor David Finch, Leader of Essex County Council, said: "The role and remit of councillors is wide ranging. As well as being available and accessible to their constituents within their divisions, they are also required to attend regular meetings as required, often within the working day.
"The basic allowance they receive is to enable them to undertake these duties effectively, whilst certain councilors, such as Cabinet Members and committee chairmen, also receive a special allowance in light of the significant additional responsibility they take on.

"On top of this allowance, councillors have the legal right to claim reasonable expenses when on council business, however, strict governance procedures are in place and all claims are reviewed by the lead governance officer."
A spokesperson for Colchester Borough Council said: "Our members allowances in 14/15 were increased by the same amount as the officers pay increase.
"Officers got 1% so members allowances were increased by 1%".
Thurrock Council said: "Allowances went to Council in July 2015 and Thurrock Council did not accept it all.
"Members vary as to what expenses they claim when and where. You will never have a fixed figure for childcare, petrol, travel etc each year
"It is worth noting that when the previous allowances were agreed in 2011, Thurrock members accepted an incremental increase in the basic allowance as opposed to the recommended blanket increase.
"Therefore, Thurrock saved money over a three year period".
Maldon Council said it was looking into the figures as it does not believe them to be correct.