Essex County Council Approves Four Year Plan
11 July 2017, 12:48 | Updated: 11 July 2017, 12:51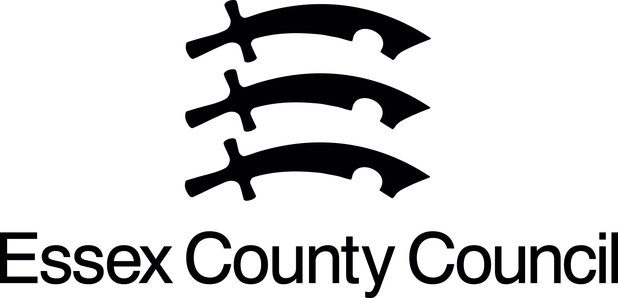 A masterplan that will guide Essex County Council's work over the next four years and drive prosperity for everyone was approved at Full Council today.
The Organisation Strategy, which will help the Council deliver its ambitions by 2021 as it bids to become the nation's best local authority and a digital leader, is underpinned by four key principles.
Enable inclusive economic growth
Help people to get the best start and age well
Help to create great places to grow up, live and work.
Transform the council to achieve more with less
As the county of Essex changes, so to must the organisation that serves it, explained Cllr David Finch, Leader of Essex County Council, as he addressed the county's 75 elected members.
He said: "An ageing population, moving towards a focus on early intervention and prevention, constrained resources and developing new communities are the challenges facing Essex, but they cannot be solved in the short term.
"Our organisation strategy sets out a long-term vision to achieve better outcomes for Essex, supported by our commitment to become a digital leader in local government by utilising technological advances to improve services.
"Our ambition is for ECC to be the best local authority in the country by 2021 – this is what the people of Essex deserve."
Enabling inclusive economic growth
"Fostering economic growth will improve not only the living standards of people in Essex but also their health and wellbeing, opportunities and life chances," said Cllr Finch.
"In 2015 Essex contributed over £31bn to the national economy with international gateways in Stansted and Southend Airports and Harwich Port, as well as major economic engines in Chelmsford, Harlow, Basildon and Colchester.
"We host some of the world's best companies, creating world-leading technologies as well as being the best place in the UK to start a new business, with an average of 235 start-ups for each £1bn of GVA (gross value added) – a rate that is higher than London's.
"Yet, we must strive to grow our economy to meet the aspirations and aims of the future and bridge the gap between our wealthiest and most deprived areas.
"There is enormous untapped opportunity in the economy of Essex and an entrepreneurial spirit that is hard-wired in to our DNA, which is why we can be confident in asserting an overarching ambition not only to accelerate the pace of growth in the economy, but also to ensure that achieved growth benefits local people and places."
Helping People get the best start and age well
Cllr Finch said: "ECC has a critical role to safeguard and support the most vulnerable people in the county. One fifth of Essex's population (20%) is over 65 and this is projected to rise to 32% by 2030.
"Meanwhile, 94% of schools in Essex have an Ofsted rating of 'good' or 'outstanding' and progress has been made in raising qualification levels. Our ambition is for all schools to be 'good' or 'outstanding'.
"With demand for services growing faster than income, especially in adult social care, we need to help people to help themselves, and make the best choices, working with communities and the NHS to achieve change.
"Technology offers significant opportunities for residents to manage their own care effectively. From monitoring at home, to online social networks facilitating care support, ECC and partners will ensure that services are designed to take advantage of the benefits technology brings.
"Our focus is on ensuring that everyone in Essex can enjoy health and well-being and is able to prosper and achieve their full potential."
Helping to create great places to grow up, live and work.
"Essex is a county of immense contrasts with a combination of rural, urban and coastal communities," added Cllr Finch.
"We are investing in infrastructure to support great places to grow up in, live and work and are focussed on building new communities where people can live, work and play, not dormitory towns.
"Great places are the products of their people and communities, supported by good public services, a thriving voluntary sector and private enterprise. We all have important roles to play in shaping our communities as places to live."
Transform the Council to achieve more with less
Cllr Finch said: "To deliver our priorities and maximise our positive contribution to the lives of people and businesses in Essex, we need to continue to develop as a proactive, efficient and effective organisation.
"Over the last five years we have saved £597 million and during the course of this administration, we will need to identify a further £186million through savings or income generation.
"We will need to be more innovative, more open to risk and risk mitigation, more entrepreneurial and more commercially-minded than ever before.
"As a public body it is important that we spend taxpayer's money wisely, on matters that are important for our residents. To offset reductions in government funding, we must constantly manage demand, reshape, and reimagine services and look for opportunities to generate income. It is also imperative that we work to secure investment into Essex to make our county an even better place to work and live.
"We need to seize the opportunity that new technologies provide to both lower costs and improve customer experience.
"Thus, our overall aim is to limit costs and drive growth in revenue while reimagining how residents' needs can be met in the modern world."