Essex County Council On Getting More Local Powers
19 July 2015, 06:50 | Updated: 19 July 2015, 06:54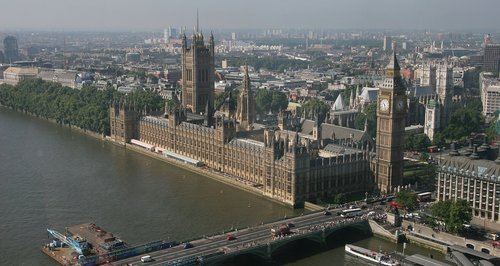 The leader of Essex County Council says Essex cannot afford to be left behind if the Government devolves powers to local areas.
Speaking after the Chancellor's Summer Budget, Cllr David Finch made a renewed promise to work alongside local council partners and central Government to make devolution a reality for the Greater Essex area.
He said: "Within his budget the chancellor spoke about this being only the start of English devolution, and announced further powers to a number of northern cities, and significantly plans for the first county deal for Cornwall being finalised.
"Whitehall has at last realised that local decisions are best made locally, and as a big place with big ambitions the prize on the table for Greater Essex is a once in a lifetime opportunity to take more control of local decisions, unlock economy growth, and revitalise our democracy.
"We have started this journey, and we owe it to our residents not to turn back."
Reporting to Essex County Council's Full Council, Cllr Finch spoke of the shared ambition amongst councils across Greater Essex to work together to drive forward the case for devolution of powers.
He added: "This isn't about the County Council. It is about all councils within Essex collectively having a greater say over the issues that matter to all Essex residents.
"Faster economic growth, more jobs, higher wages, more homes, better infrastructure, improved healthcare and public services.
"These are the prizes on the table, this is what devolution means and we alongside the district, borough and unitary councils owe it to residents to continue to move forward this agenda and make the case for a Greater Essex."