Essex County Council To Vote On Budget Plans
9 February 2016, 06:56 | Updated: 9 February 2016, 06:58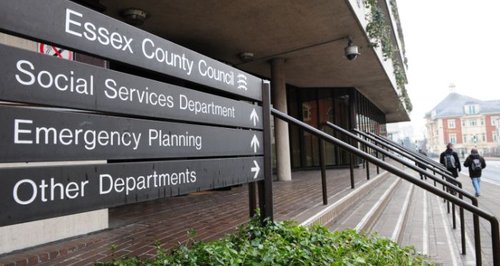 Essex County Councillors will vote on plans later that could see council tax rise by nearly 4% and see some jobs go.
They are debating next year's budget with the authority needing to save £120 million.

The authority announced its plans last month, saying council tax would rise by 1.99% but added to that is the implementation of the Government's Social Care precept (2%).

That means the total household bill is going up by nearly 4% .

The council says that will raise £22 million and cost an average Band D property an additional 84p a week, which is almost £44 a year.

£24 million will be drawn from reserves and £76 million will be found through savings and cuts to services.

More than half of the savings outlined (£45 million) come within the Adult Social Care budget, which helps look after around 18,000 elderly people in Essex.

Among the savings in this area are:


Increasing Independence Programme expected to deliver £11m by enabling people to move away from life-long dependency on services and keeping people independent for longer
Save £10m in the Older People's programme through a joint commissioning approach to the adults intermediate care pathway to considerably increase planned contact and avoid emergency access to social care and health services.
Save £5m through investing in initiatives such as falls and stroke prevention which will result in a reduced demand for services
Changes to the Charging Policy to generate £4m of additional Income
Housing Related Support services will save £2m from Older People sheltered accommodation and community alarms.

Elsewhere, the council is says it will save £6 million over the next three years in Education including £1 million from Home to School Transport, £4.7 million from the Children and Families budget, £4.4 million from Transport, Planning and Environment, and £5.1 from Infrastructure and Highways Delivery.

The Council says it is also committed to investing into capital projects and will increase the amount it spends on maintaining the county's roads by mooe than 30 percent.

When announcing the budget plans, Councillor John Spence, Cabinet Member for Finance at Essex County Council said: "The policies being made at a national level are laudable and understandable, but the collective impact of these, alongside cuts and a growing social care bill, means we face a budget pressure of £120m next year.

"These demands leave us with little option but to increase Council Tax, the first rise in five years.

"This rise, alongside the Social Care Tax will mean an additional £22m for the Council, which alongside £24m drawn from reserves and further savings of £76m will mean we can balance the books for the coming year".

He says services will have to be "re-shaped" and this could lead to job losses: "I can rule nothing out. We've got to do what we need to do to get the best value for the people of Essex.

"If you're re-shaping services it may mean that some jobs are no longer required (but) I think we've got a jolly good record at avoiding compulsory redundancies".

The Council's Full Council meeting is due to start at County Hall in Chelmsford at 10am.