Essex County Council Tops List Of £100k Workers
11 April 2017, 06:14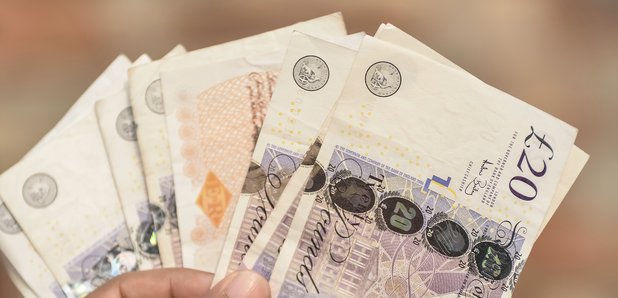 Essex County Council has been named as the council with the most employees earning more than £100,000.
Figures from the Taxpayers Alliance reveal 36 workers earned that salary last year.
Across the country at least 2,314 council employees received total remuneration in excess of £100,000 in 2015-16, 89 more than the previous year.
Meanwhile 539 council employees received total remuneration in excess of £150,000 in 2015-16, a rise of 53 more than the previous year.
John O'Connell, Chief Executive of the TaxPayers' Alliance, said: "The average council tax bill has gone up by more than £900 over the last twenty years and spending has gone through the roof. Disappointingly, many local authorities are now responding to financial reality through further tax rises and reducing services rather than scaling back top pay. Despite many in the public sector facing a much-needed pay freeze to help bring the public finances under control, many town hall bosses are continuing to pocket huge remuneration packages, with the number of people on six-figure deals actually going up since last year.
"There are talented people in the public sector who are trying to deliver more for less, but the sheer scale of these packages raise serious questions about efficiency and priorities."
Responding to the report, Cllr Claire Kober, Chair of the Local Government Association's Resources Board, said: "Councils are large, complex organisations with sizeable budgets and responsibility for delivering more than 700 services, including caring for the elderly and vulnerable and protecting children. It is important that the right people with the right skills and experience are retained to deliver this work.
"Local government is committed to providing value for money to taxpayers and, nationally, incoming chief executives are being paid lower salaries than their predecessors' and average chief executive salaries continue to decline year-on-year.
"The pay of senior council staff is set by politically proportionate committees of elected councillors and is open to a high level of scrutiny and democratic accountability as a result."