Essex Firefighters Striking Again
27 February 2015, 13:14 | Updated: 27 February 2015, 13:18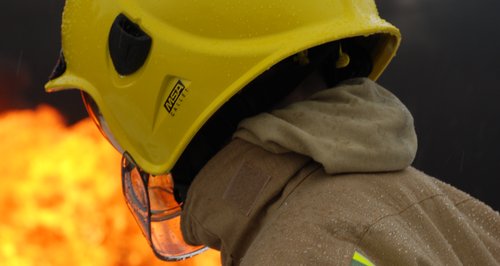 Essex Firefighters are striking for a second time this year, in rows over cuts to services.
They're walking out in protest against what they call "a radically changed shift system, working conditions and cuts."
It's over Essex County Fire and Rescue Authority's plan to cut at least 179 firefighters and control staff, meaning a 20% reduction in full time uniformed firefighters.
The strike will begin at 6pm on Sunday 1 March, and finish at until 9am the morning after.
It comes a month after firefighters and control staff in Essex last took strike action as part of the local dispute.
Alan Chinn-Shaw, secretary of the FBU in Essex, said: "This situation isn't going away, it's only getting worse. We have seen members of our emergency control staff forced out of full time employment and even more are having to seriously consider it.
"Firefighters and control staff need their genuine concerns to be considered when any further changes are implemented in the service. Up until now managers haven't exhibited any behaviour that suggests they will be".
The service and union are in talks at the moment though, to see if they can reach a compromise.