Essex Hospitals Among Those Hit By Cyber Attack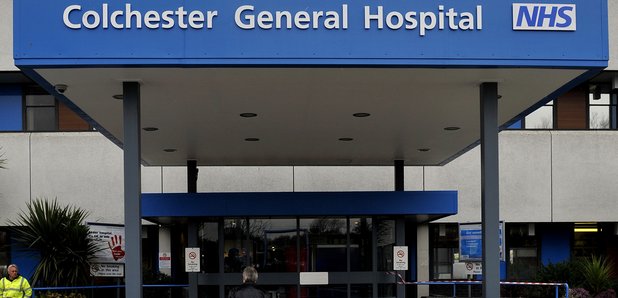 A number of Essex hospitals are among those in England hit by a cyber attack.
Broomfield Hospital in Chelmsford and Colchester Hospital are among 16 Hospital trusts and GP Groups nationally reporting problems.
A statement from Colchester Hospital confirmed that the trust had, experienced a major IT problem, believed to be caused by the cyber attack.
A spokesperson told Heart that on discovery of the problem, the trust shut its IT systems down to protect them: "Therefore, we are postponing all non-urgent activity for today and we are asking people not to come to A&E.
"Please ring NHS111 for urgent medical advice or 999 if it is a life-threatening emergency.
"People should use A&E only for critical or life-threatening situations requiring medical attention, such as loss of consciousness, heavy blood loss, suspected broken bones, persistent chest pain, difficulty breathing, overdoses, signs of a stroke, ingestion or poisoning. Avoid visiting A&E unless absolutely necessary.
Broomfield Hospital tweeted, "We're aware of an IT issue affecting NHS computer systems.
"Please do not attend A&E unless it's an emergency."
A spokesman for NHS England said there was "an issue with IT", but referred further inquiries to NHS Digital, which did not immediately comment.

It comes months after Barts Health Trust, the largest NHS trust in England, was hit by a ransomware cyber attack.

The trust sent a message to staff urging them not to open email attachments from unknown senders.

Viruses such as ransomware are normally delivered via emails which trick the recipient into opening attachments and releasing malware onto their system in a technique known as phishings.
NHS Digital says it this stage, it doesn't have any evidence patient data has been accessed.

It says the attack wasn't specifically targeted at the NHS - and it's affecting a wide range of organisations.