Essex Men Jailed For More than 42 Years Total For Southend Attack On Football Fan
18 July 2017, 07:26 | Updated: 18 July 2017, 07:27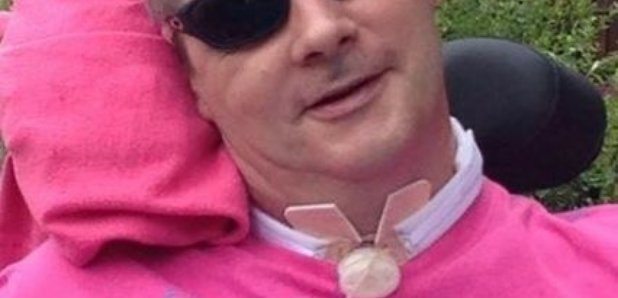 Thugs from Essex convicted over an "unprovoked, savage attack'' that left a rival football fan unable to walk or talk have been handed jail terms totalling more than 42 years.
Cambridge United fan Simon Dobbin, 45, suffered permanent and life-changing brain damage after he was set upon as he walked to Prittlewell station in Southend, Essex, following his team's 0-0 away result with Southend United on March 21 2015.
Basildon Crown Court convicted 13 of their involvement in the attack, which saw Mr Dobbin and a small group of away fans ambushed by the mob, though they remain unaware of who was responsible for the most devastating blows.
Eight men were found guilty of violent disorder, alongside Rhys Pullen, 21, of Bridge Road, Wickford, who had already admitted the charge. He was handed a 16-month jail term.
The others were: Ryan Carter, 21, of York Road, Southend (five years in jail);
Jamie Chambers, 24, of Coleman Road, Southend (four years);
Lewis Courtnell, 34, of Stadium Road, Southend (three-and-a-half years);
Scott Nicholls, 40, of Little Spenders, Basildon (three-and-a-half years);
Matthew Petchey, 26, of Lascelles Gardens, Rochford (three-and-a-half years);
Thomas Randall, 22, of Seaforth Avenue, Southend (five years);
Alexander Woods, 25, of Fairmead Avenue, Westcliff (five years), and his twin brother James Woods, 25, of Fairmead Avenue, Westcliff (three years).
Three men were cleared of violent disorder, but found guilty of conspiracy to commit violent disorder. They were Greg Allen, 29, of Western Avenue, Westcliff (three years); Phil McGill, 32, of Hornby Gardens, Rochford (three years), and Michael Shawyer, 32, of Belgrave Road, Leigh-on-Sea (two-and-a-half years).
Ian Young, 41, of Brightwell Avenue, Westcliff, was cleared of conspiracy to commit violent disorder but found guilty of assisting an offender by hiding the group while police were conducting a search. He will be sentenced next month.
Detective Chief Inspector Martin Pasmore, of Essex Police, said: "Simon Dobbin is a thoroughly decent man. He was not involved in any form of disturbance and was not ejected from the match or any other establishment.
"He is an entirely innocent victim of an unprovoked, savage attack which left him with a permanent and devastating brain injury.
"Despite our best efforts, we still don't know who exactly threw the fateful blows that left Simon with his life-changing injuries.
"Someone, however, does know. And while today, we have seen a number of people sentenced in connection with the events of that evening, I still ask anyone who has information to contact us.''
Mr Dobbin's wife Nicole said: "Although he is alive, Simon no longer has a life. And not only did those responsible destroy Simon's life, but they took mine also.''
Their daughter Emily said her father now cries at anything violent on TV and struggles to watch football.