Essex Paedophile Vicar Sentenced
2 May 2017, 11:34 | Updated: 2 May 2017, 12:24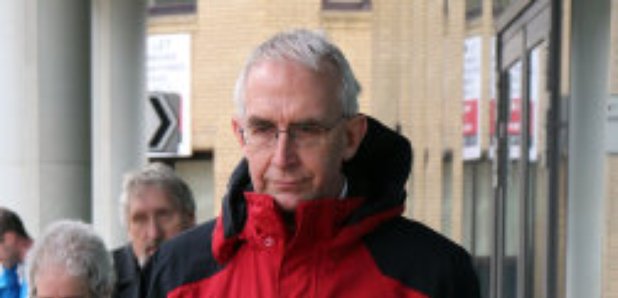 A paedophile vicar working in Essex was caught after police investigating a burglary at his house discovered he had penned handwritten fantasy stories about child sex and posted them through neighbours' letterboxes, a court has heard.
Peter Low, 65, reported the burglary to police when he returned from holiday last year, Chelmsford Crown Court heard on Tuesday.
Officers found nothing had been stolen, but discovered that handwriting on a "to do list'' at Low's home matched that on the fantasy stories. They subsequently discovered vile images on Low's computer, said prosecutor Peter Gair.
Low pleaded guilty to three counts of possessing indecent images of children and one count of possessing prohibited images of children at an earlier hearing at the same court.
He has been suspended from all his duties as a vicar of the United Benefice of Heybridge with Langford in Essex.
Sentencing Low, Judge Jeremy Benson imposed a 36-month community order, telling him: "You have previously led an unblemished life and served the community in your position.''
Mr Gair said the day after Low reported the burglary to police in July last year, officers "became aware of certain pieces of paper that had been left deliberately near the property including posted through neighbours' addresses''.
"These were handwritten fantasy stories but included photographs of scantily-clad but not totally naked children in the region of nine to 12 years, depending on which story one read, having sex with each other and with adults,'' said the prosecutor.
Police visited Low's home for the purposes of fingerprint elimination, and found handwriting on a "to do list'' in his home matched the handwriting on the fantasy stories.
Low was then formally arrested, his computer was seized and the indecent images were discovered.
Police found Low, of Crescent Road, Heybridge, had nine images that were at the most serious level, category A, with 25 category B images, 21 category C images and 124 prohibited images of children.
All counts relate to July 27 last year, and Mr Gair said all the images were discovered on a computer seized from Low's home.
He said the images were of pre-pubescent children, "mainly males but also girls as well''.
Low's internet history revealed that he had used the search terms "boy models'', "eight-year-old boys'', "schoolboy sex'' and "nude children pictures''.
As well as the 36-month community order, Low was ordered to complete 150 hours of unpaid work. Judge Benson also imposed a five-year sexual harm prevention order, ordered the confiscation of Low's computer and that he sign the sex offenders register.
A spokesman for the Diocese of Chelmsford said Low would face a church investigation under the clergy discipline measure after sentencing.
"The diocese is appalled that a clergyman has fallen so far short of the standards expected by the church,'' the spokesman said.
An NSPCC spokesperson added: "It is right that Low has faced the courts for his crimes and that he has been given treatment as part of his sentence to help ensure he is not a risk to children in the future.
"We must never forget that children have been seriously abused to create these images and Low's actions have helped fuel an abhorrent online trade.
"The creation and distribution of indecent images is an appalling industry and the war on it is only just beginning.
"The NSPCC is calling for more action from government, law enforcement and internet providers to prevent this sickening material being published."