Essex PCC "Disappointed" Over Remembrance Policing
3 November 2015, 07:25 | Updated: 3 November 2015, 07:33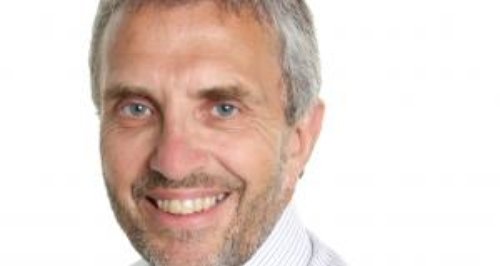 Essex's Police and Crime Commissioner says he is "disappointed" the force cannot cover Remembrance Day services the county this year.
There are 80 planned events taking place but Nick Alston says the force cannot police them because of "resource challenges".

Mr Alston said: "It is right and proper that those who served courageously are remembered and honoured in ceremonies across the land.

"Historically, there has been a wide range of approaches and different levels of policing involvement with Remembrance services across our county.
"Earlier this year, Essex Police gave detailed consideration to the level of support they would be able to provide, and concluded the force would not be in a position to support the approximately 80 events planned across our county.
"This was communicated by ACC Julia Wortley to district councils many weeks ago, in a letter which provided detailed guidance around how these events could proceed without direct police involvement.

"Whilst it is true that police have powers to close roads in certain, often emergency, circumstances, local authorities also possess road closure powers which are more appropriate in this context. Local authorities are also able to provide marshals, if these are needed, and involve volunteers.

"I am conscious that we have military establishments in Essex. Where garrison personnel are taking part in ceremonies, appropriate policing will be deployed.

"It is of course disappointing that Essex Police is not able to be involved directly in most of the Remembrance services, but the Chief Constable faces some tough resource challenges.
"Our police must continue to tackle harm in our communities, which they do hour by hour, day by day.
"I have discussed the situation with Chief Constable Stephen Kavanagh, and he knows many of his police officers, PCSOs and staff will want to participate in events and honour the fallen in their personal capacity.

"With the advice given by police, the powers that local authorities possess and sufficient planning, I am sure that most parades will proceed across Essex.

"I would also be happy to convene a meeting later this month with senior police officers, local authorities, parish council and Royal British Legion representatives to review the different approaches across Essex to help those who will be planning for next year's events."