Essex Police Chief Concerned About Vulnerable Missing Children
22 February 2016, 06:40 | Updated: 22 February 2016, 06:41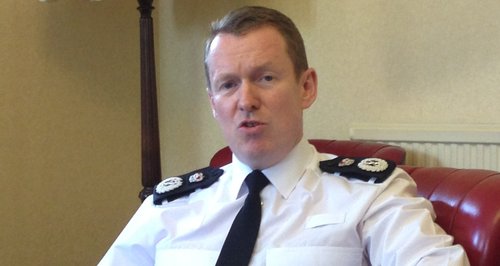 Essex's top police officer has told Heart he is concerned by the number of the county's young people who regularly go missing and end up being abused.
Chief Constable Stephen Kavanagh says it is a problem the force has not historically been good at tackling but one it is committed to doing so now.

He said: "They may be coerced into relationships with people older than them, they'll be receieving gifts or favours. That's sexual exploitation.

"The police have not historically been good enough at recognising when that's been taking place.

"They've described kids who regularly go missing as 'streetwise'. Actually they're vulnerable. We're committed to making sure youngsters are kept safer".

Figures from Essex Police show around 225 children went missing each month last year, and 20 percent of those were classed as "high risk".

Mr Kavanagh added more needs to be done to tackle the issue: "If you are 13 years old you cannot consent to a sexual relationship with somebody, you certainly cannot consent to a sexual relationship with somebody who is older and is giving you drugs.

"It's got to be identified better through doctors, schools and the police.

"We need to better recognise what the risks are. We need to work with education, housing and parents to try to better look after them.

"Recent lessons are now being really embedded in my organisation".