Essex Police Could Share Chief Constable By 2020
23 November 2015, 06:43 | Updated: 23 November 2015, 06:45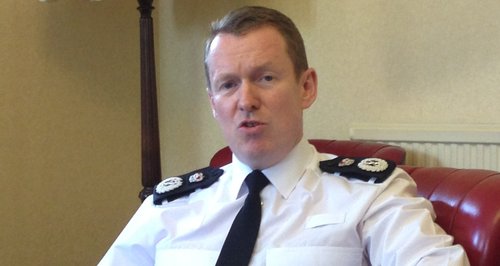 Essex's top police officer has exclusively told Heart the force here could share a Chief Constable with places forces like Norfolk, Suffolk and Cambridge in future.
Stephen Kavanagh says he does not believe it is sustainable for the seven forces in the East of England to each have its own Chief Constable.

He told Heart: "The scale of the savings we are having to find means we can not have seven Chief Constables across the Eastern Region.

"I think it's an important role but it if it's not financially viable then we will have to think differently. Policing is changing in a way we have never seen before.

"We're going to have to look at how we're delivering roads policing, how we deliver firearms policing, how many senior officers we need for the Eastern region.

"If that means over the next five to 10 years how many Chief Constables, none of us, in the scale of savings we are having to find in policing, are immune from trying to make sure we do the best for our counties".
Mr Kavanagh believes forces could be sharing a Chief Constable by as early as 2020.