Essex Police Failing To Protect At Risk Children
24 March 2016, 07:17 | Updated: 24 March 2016, 07:19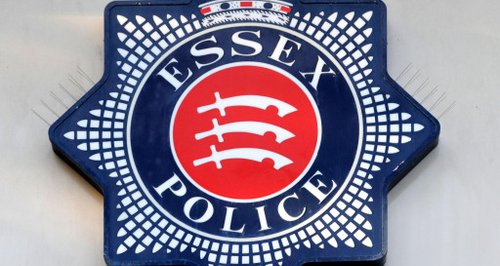 A new report says there are "widespread serious and systemic failings" in the way Essex Police protects children at risk of harm.
HM Inspectorate of Constabulary (HMIC) inspected the force's child protection work in September and October 2015 and found a series of failings.
It says it found staff involved in investigations were "insufficiently skilled and knowledgeable" and the investigations are "often of a poor standard, leaving children at significant risk".
It also says there is a "general lack of understanding of the signs of child sexual exploitation and sexual abuse of children, and an inconsistent response from teams across the force".
It also raised concerns that the protection of some children who regularly go missing from home is "inconsistent", and there was was "ineffective management of the risk posed by suspects in some cases of child abuse".
The HMIC says it did find the Chief Constable of Essex Police was "committed to improving services for children" though.
It says the force has "taken steps to improve child protection arrangements, such as investment in additional staff for child protection work", and "most staff responsible for managing child abuse investigations are committed and dedicated to providing the best possible outcomes for children".
HM Inspector of Constabulary Zoë Billingham said: "HMIC's inspection revealed some serious weaknesses in the way Essex Police protects children who are at risk of harm.
"This is one of the most important tasks for the police, so I was extremely disappointed by what we found.
"I recognise that the Chief Constable and his leadership team are deeply committed to improving the service for children, but at the time of our inspection, in the autumn of 2015, this had yet to translate into improvements in police practice and Essex Police still had a very long way to go.
"We found, for example, that some officers had poor attitudes towards missing children, with assumptions being made about their ability to fend for themselves. Frontline officers also lacked a sound understanding of the warning signs that children might be at risk of child sexual exploitation.
"The majority of child protection cases examined by HMIC were inadequate or needed to improve.
"There are a number of areas that HMIC has identified as needing the force's immediate attention. I am under no illusions that there is a lot that the force needs to do to provide children in Essex with the service they deserve. The force recognises that this is the case and is acting on HMIC's findings.
"I have been monitoring the force's response to our inspection findings very closely.
"Although it is still early days, during my update visit to the force this week I saw evidence of a sea change in approach; protecting vulnerable people, especially children, has been made the force's top priority and placed at the heart of all that it does.
"I am encouraged by the broad and impressive range of actions already taken, designed to transform the way the force protects children and other vulnerable people.
"Since our autumn inspection there has been further investment in the number of staff working to protect children, as well as an intensive force-wide training programme designed to ensure that all officers and staff in contact with children are better equipped to take the right steps to keep them safe.
"I am certainly encouraged by the progress that the force has made and I am confident that it will continue the good work already embarked on. HMIC will continue to monitor progress and we will be conducting a follow up inspection to ensure these improvements continue".
In response, Chief Constable of Essex Police Stephen Kavanagh said: "The force accepts in full the recommendations that HMIC makes in this report, which refers to inspections that took place in September 2015.
"But, more than that, we have already acted on those recommendations by making what the same inspectors have called a 'sea change' and these improvements have made children safer.
"However, victims who did not get the best possible service from Essex Police are victims who were let down and I repeat my previous unreserved apology for that.
"The changes in our culture and in how we work – consistently better quality investigation and risk assessment, more and better training for officers, a refusal to accept that a missing child returned home, whatever the circumstances, should ever be described as 'streetwise' – give me absolute confidence that this force is heading in the right direction.
"Today the same inspectors who came into the force last year have called the improvements we've made impressive and encouraging.
"In the last six months our work investigating sexual offences against children has seen 33 individuals jailed for over 180 years.
"Our investigations, our perseverance, our work with partners and our sensitivity in supporting victims and their families made that happen. Similarly we dealt professionally and responsibly with the vast majority of more than 2,600 cases of children who went missing last year".