Essex Police "Significant Progress" In Protecting Vulnerable People
7 July 2016, 07:34 | Updated: 7 July 2016, 07:35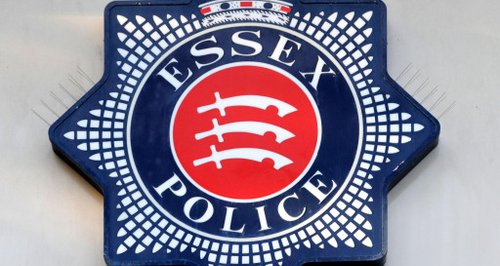 A new report says Essex Police has made "significant progress" in the way it protects vulnerable people.
Earlier this year, a report from Her Majesty's Inspectorate of Constabulary rated the force as "inadequate" for it, stating there were "serious weaknesses" with how it investigated cases involving vulnerable and safeguarded them.
It found safeguarding opportunities were missed, response to domestic abuse was poor, and some staff didn't have the proper training or experience.
However, when HMIC inspectors made follow-up visits in March and April they found Essex Police had made improvements.
A new report says Essex Police now puts "children and vulnerable people at the centre of everything the force does".
It said: "The force has improved its response to domestic abuse and now has effective and reliable processes in place to respond to and safeguard victims.
"The force continues to develop its detective capacity, but will take time to achieve the desired level.
"In the meantime, the force has put support in place for officers who find they are either working in a specialist department or allocated the investigation of offences without the preferred qualification, experience or expertise.
The report also says the force has improved its response to child sexual exploitation (CSE).
It said: "Its understanding of the nature and scale of the problem is developing and its problem profile is now a helpful resource, although it should do more to improve the profile so that it becomes a comprehensive document.
"Awareness of CSE across all levels of the force has improved markedly.
"Frontline officers and staff are now better able to recognise, assess and respond to cases appropriately, and understand the link between missing children and CSE".
In response Chief Constable of Essex Police, Stephen Kavanagh, said: "Today's report is testament to years of hard work and commitment from everyone at Essex Police to improve how we help vulnerable people.
"When inspectors came into the force last summer they saw processes that weren't yet bedded in and a culture change across the force that was still taking root.
"That change has not come easy. Essex Police is one of the poorest funded forces in the country but few forces have invested or prioritised more in dealing with these issues.
"People in Essex who really need us can have confidence in the recognition by inspectors that we now have effective and reliable processes in place to respond to and safeguard victims.
"The report is just the next step on our journey. We have demonstrated a clear commitment to doing our best to protect the most vulnerable people in our society and that work has been recognised.
"However we still have a long way to go.
"Domestic abuse is a 'volume' crime in Essex, with four times as many incidents being reported every day than burglaries.
"Child sexual exploitation is a crime that depends on strong partnerships with other agencies and well-trained, experienced officers investigating and keeping children safe.
"We will continue delivering the most comprehensive training in the country.
"We have improved communications with victims, staff and partner organisations and are rolling out new technology such as body worn cameras which can capture vital evidence to help secure prosecutions".