Essex Police "Inadequate" For Protecting Vulnerable People
15 December 2015, 05:55 | Updated: 15 December 2015, 06:15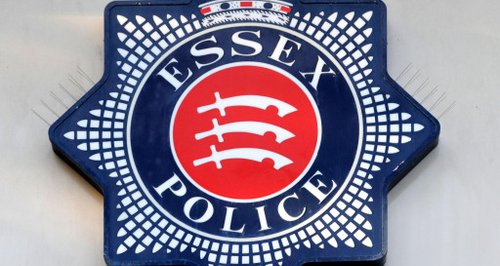 Essex Police has been rated as "inadequate" for how effectively it protects vulnerable people.
In a new report, Her Majesty's Inspectorate of Constabulary found there were "serious weaknesses".

It said: "Essex Police is committed to supporting victims and protecting vulnerable people from harm. However, while the force has processes in place to identify and support those people who are vulnerable, the policing response is often poor and routinely fails to meet the needs of victims".

It also found "there is a lack of understanding amongst many frontline staff about how to identify, respond to and safeguard vulnerable victims".

The HMIC claims: "Although the force has devoted considerable effort to improving its response to victims of domestic abuse following HMIC's original inspection in 2014, the force's service is still poor in a number of respects.

"There is confusion about the roles and responsibilities of the officers dealing with victims judged to be at medium and standard risk of harm. This results in safeguarding opportunities in respect of victims being missed".

The report was also critical over the how the force tackles child sexual exploitation.

It states: "Officers do not always understand the link between missing children and child sexual exploitation.

"The force is generally unprepared to tackle child sexual exploitation. It currently has a poor understanding of the nature and scale of child sexual exploitation.

"Frontline staff have limited knowledge and awareness of child sexual."

The HMIC does acknowledge Essex Police is trying to tackle the issue of protecting vulnerable people, stating: "It has reallocated resources to improve the service it provides to some of the most vulnerable members of its communities.

"For example, it has invested in specialist teams to investigate domestic abuse and support investigations where the internet is used to coerce vulnerable people into sexual activity online. However, HMIC found that some officers and staff in these teams were overwhelmed with caseload at the time of our inspection".

On a more positive note, the report says: "More positively, procedures in the force control room to identify vulnerable victims are generally sound.

"An increased force focus on offenders has meant that the proportion of those arrested for domestic abuse who are subsequently prosecuted is increasing".

Chief Constable Stephen Kavanagh said: "It is a profoundly disappointing report, but a huge amount of work has been under way for the last two years and more to improve how Essex Police protects vulnerable people.

"With evil crimes like this, we can't afford the risk of letting victims down, but every day I see and hear stories of us doing the right thing, asking the right questions, taking the right actions and getting evil predators away from vulnerable people.

"I give the people of Essex my commitment that we will not rest until we have improved our culture as a force and the processes by which we work. If you are at risk of abuse or experiencing it, or know someone who is, then please call us. We will do everything we can to help protect you."

You can read the full report here.