Essex Police "Inadequate" For Protecting Vulnerable People
18 February 2016, 06:35 | Updated: 18 February 2016, 06:41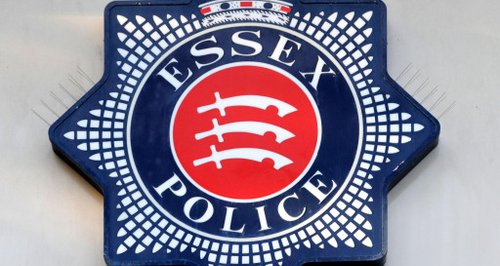 A new report has said there are "significant concerns" about the capability of Essex Police to protect vulnerable people from harm.
Her Majesty's Inspectorate of Constabulary says there are "serious weaknesses" in the "force's arrangements to safeguard and investigate cases involving vulnerable people", and it has rated it as "inadeqate" for this area.

It has come as part of a report assessing Essex Police's effectiveness at reducing crime and protecting people from harm, in which it was rated overall as "requires improvement".

The HMIC report said: "The force has a strong commitment to preventing crime but anti-social behaviour is not a priority, analysis is not routinely completed and knowledge of wider anti-social behaviour is limited".

The are of most concern was how the force protects vulnerable people.

The report said: "The force's response to victims of domestic abuse is poor. There is confusion as to roles and responsibilities amongst officers in medium and standard risk cases resulting in safeguarding opportunities being missed.

"Not all officers charged with investigating high risk cases are appropriately trained and experienced.

"These shortcomings were highlighted in HMIC's crime inspection in 2014. The force is not always assessing or responding to the needs of and risk to children from households where there is domestic abuse.

"The supervision and quality of investigations into missing people have improved. However, we found confusion among officers, including supervisors, about the use of the categories missing and absent.

"These weak processes are 7 leading to inappropriate risk assessments that are leaving vulnerable children at risk. It was clear that officers do not always understand the link between missing children and child sexual exploitation.

"The force is unprepared to tackle child sexual exploitation. The force has a poor understanding of the nature and scale of child sexual exploitation and knowledge and awareness among frontline staff are limited which adversely affects their ability to identify and respond to cases".

The force was rated as "good" for how it tackled serious and organised crime though.

Deputy Chief Constable Matthew Horne said: "We accept the report's criticisms of the force's work protecting vulnerable people including children and victims of domestic abuse.

"This is our highest priority and inspections last year which led to this report and one yet to be published on child protection have already been met with significant improvements in how we work to protect vulnerable people at risk of some of the most evil crimes in society".

You can read the full report here.