Essex Police Issue Advice Ahead Of V Festival
18 August 2017, 06:53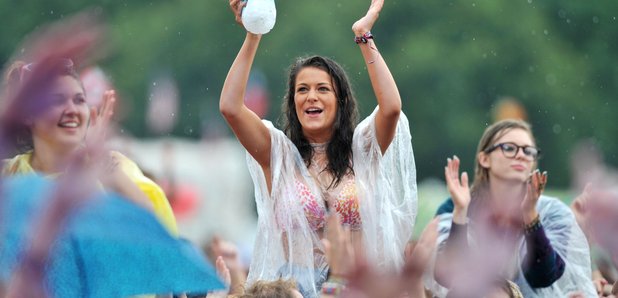 "Have fun in a safe environment" is Essex Police's message to festival-goers this year as Chelmsford gears up for the V Festival.
With up to 60,000 people anticipated to attend the two-day festival, the force has warned festival-goers to make sure they keep themselves and their property safe.
Essex Police has worked with the festival organisers – who have responsibility for safety and security at the festival site – and other partners like Chelmsford City Council on plans for the festival. The work has included assessing the level of risk around crime and disorder and well-drilled plans are in place to deal with the unlikely event of a major incident.
Deputy Chief Constable BJ Harrington said: "If you are coming to V Festival in Chelmsford you can expect to have a great time in a safe environment. Downloading the V Festival app will give information and advice on all sorts of your festival experience, including safety."
"We are supporting the event organiser's safety and security operation at the festival site and we have extra police resources across the county for what will be a busy weekend and will make sure any serious incidents are dealt with quickly to keep festival goers safe. We have worked with the organisers to advise and guide their security plan as well and will carry out police operations to disrupt the activities of people we believe are intent on attending V festival to commit crime. We are confident that there is an extensive security operation and Essex Police will be working together to make sure anyone causing trouble inside the site will very quickly find themselves outside of it and in the care and attention of police officers."
"If you experience crime at the festival or see something that concerns you, please either approach a member of the security team or call Essex Police on 101 or in an emergency 999. If you cannot use your phone you can ask a member of festival staff to help or to call us.
"People on their way to the festival site may see armed police officers on patrol. Those officers are there for safety and reassurance and not in response to any specific threat so please don't be alarmed by their presence.
"The V festival is not the only big event in Essex that weekend. Extra policing resource will be available across the county and we also have a thorough policing plan for the Southend carnival. I am truly grateful to all the officers, staff and Specials who have committed their time and energy, particularly through overtime or rest days, to keeping Essex safe this summer."
Information about the festival, including a list of items prohibited from being taken onto the festival site, can be found at http://www.vfestival.com/information/essentials