Essex Police Chief Says Force Must Improve Child Abuse Investigations
4 January 2016, 05:21 | Updated: 4 January 2016, 06:23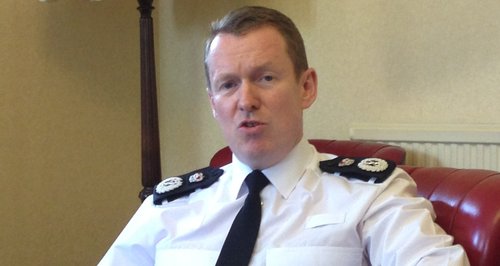 The Chief Constable of Essex Police says his force needs to get better at tackling crimes like child abuse and online grooming.
Stephen Kavanagh has been telling Heart it is one of his top priorities for 2016.

Mr Kavanagh said: "I don't think we're good enough around the investigation of child abuse and rape, and I'm going to make sure we get better at that.

"I'm going to put those officers and staff where the risks are greatest, where children are being abused, where there is online abuse imagery".

Mr Kavanagh also believes crime will continue to fall this year, despite having to make millions of pounds worth of savings.

He admits it will be a challenge though: "It means there are less bobbies visible on the beat, it means there are less PCSOs but it does mean that staff will be put where the risks are greatest.

"Where those crimes are taking place on the internet as well as locally, we're going to be more effective".