Essex Police Not Losing War On Knives, Says Top Officer
13 November 2015, 07:15 | Updated: 13 November 2015, 07:17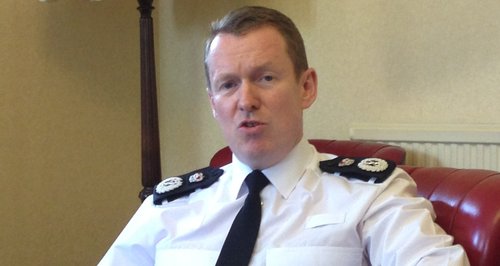 The Chief Constable of Essex Police has told Heart the force is not losing the war on knives on the county's streets.
Stephen Kavanagh insists they are taking a tough stance on the issue after a series of attacks in recent weeks.

Two men have died, one has had his hand cut off, and three others have also been seriously injured in six separate attacks in the last five weeks in places like Harlow, Loughton, Chelmsford, Basildon and Colchester.

The most recent attacks happened this week. One man died and two others were seriously injured in three attacks in the space of seven hours on Tuesday.

This week's attacks has prompted Essex anti-knife campaigner, Caroline Shearer from Only Cowards Carry, to state there is a "war on the streets" and that Essex was "losing the battle" against knives.

Mr Kavanagh said: "Those people who think they can carry knives, they will be held to account.

"There is no place for people who carry knives in Essex and we're going to keep pushing this harder and harder.

"I think stop and search properly used keeps people safe, it keeps them alive. My officers will do it politely but they'll do it because it keeps people safe".

Mr Kavanagh added everyone has a role to play in preventing people from carrying weapons: "Parents, brothers, girlfriends can step in and make sure people don't step outside that door because even if they think they'll be a victim it's irrelevant.

"There going to get stopped, they will get searched, my officers will put them before the courts. There can be no tolerance of knives on our streets".