Essex Seaplane Service Set For Summer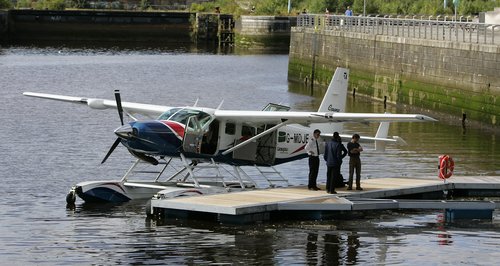 Passenger seaplane services are set to return to England for the first time in several decades with a service using waters in Essex.
A Scottish company has unveiled plans to operate an amphibious aircraft between small airports in London and the home counties to the waters surrounding an island in the River Blackwater.

David West, managing director and chief pilot of Loch Lomond Seaplanes, claimed the flights would take people "back to the romantic days of flying".

He told The Times: "You can turn up 15 minutes before your flight, park your car by the side of the water and get on board. This is the simplicity of it.

"There's none of the demands you find in a big airport that makes flying so unpleasant for a great many people. It is this wonderful experience rather than something you have to endure.''
From the summer, two aircraft a day will take passengers to Osea, a private island resort owned by music producer Nigel Frieda, brother of hairdresser John Frieda.

The 400-acre island has reportedly been visited by a host of high-profile figures, including actress Sienna Miller and model Poppy Delevingne.

Mr West said tickets for the flights would be available at around £89 each.

He hopes to eventually gain permission from the aviation regulator and the authorities governing the River Thames to allow flights to take off and land from water in London.

Loch Lomond Seaplanes has operated flights across western Scotland since 2004 and claims to run Europe's longest established scheduled seaplane service.