Essex Services To Suffer After Autumn Statement
26 November 2015, 06:40 | Updated: 26 November 2015, 06:44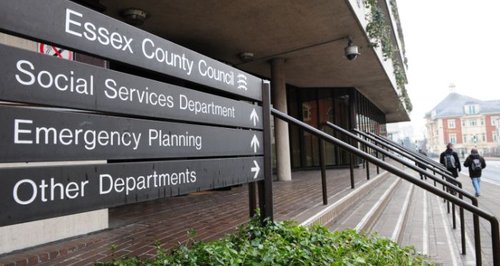 The Leader of Essex County Council says yesterday's Autumn Statement was the "worst I've ever heard", and services here will suffer.
The Chancellor, George Osbourne, laid out the Government's spending plans and how local authorities should go about saving money.

Councillor David Finch has told Heart it will have a big impact here.

He said: "I think it's probably the worst news I've ever heard in terms of the Comprehensive Spending Review. Local governmment has been hit so hard the Chancellor didn't even mention the sums involved.

"Unless we get more money we won't be able to shield our local communities from the affect of the cuts.

"I think the public should expect there to be significant changes to service delivery".

Councillor Finch said some important grants have been removed, and the lack of compensation for introducing the new National Living Wage could cost the council £18 million.

He has urged the Chancellor to think again: "Local Government is the most effective and efficient part of the public sector. It has demonstrated over the past five or six years that it can improve services and reduce cost, but there is a limit as to what you can take out of Local Government".
Councillor Finch says he had already expected Council Tax to rise next year by two percent but he will now have to go and review that.
He added that it is not clear yet exactly which services are going to be affected and how badly as the council now has to look at the details of yesterday's announcement.