Essex Summer Drink And Drug Drive Numbers Double
12 July 2016, 06:05 | Updated: 12 July 2016, 06:06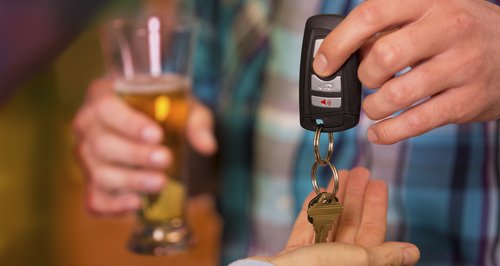 The number of people arrested during Essex Police's summer anti-drink and drug driving campaign this year has nearly doubled, compared to 2015.
197 people were arrested between 10 June and 10 July this year, compared to 102 last year.
This year's campaign ran to coincide with Euro 2016 and saw Essex Police work with the families of two teenagers killed in a crash involving a drink and drug driver to raise awareness of the consequences.
The force say the campaign reach more than 510,000 people on Facebook, and 893,000 on Twitter, while the video was viewed more than 249,000 times.
However, that has not prevented a big rise in the number of arrests.
Adam Pipe, Casualty Reduction Manager at Essex Police, said: "The results of this year's campaign are worrying. For reasons I cannot understand, it is clear to see that a number of irresponsible drivers are continuing to get behind the wheel under the influence of alcohol and/or drugs.
"This year two families torn apart by the actions of a driver high on a cocktail of drink and drugs pledged their support for our campaign and agreed to speak about the heartache they live with every day on film.
"The heart-wrenching film was viewed more than 249,000 times throughout the campaign yet still a number of drivers fail to listen and fail to consider the consequences when they get behind the wheel knowing they are under the influence of alcohol and/or drugs.
"The introduction of roadside drug testing kits means we are better equipped than ever to detect drug drivers on the roads but sadly it seems some drivers are refusing to recognise drug driving as a serious offence. Drug driving risks and ruins lives in the same way that drink driving does. The penalties are the same and the consequences as far reaching.
"I hope the number of arrests made during the campaign serve as a wake-up call. Our officers are out there 24 hours a day 365 days a year. If you drink or drug drive, it's only a matter of time before you're caught and put before the courts.
"This campaign may have come to an end but that doesn't mean our efforts to take drink and drug drivers off the roads have. As a community we need to work together.
"If you know someone who regularly drink or drug drives, please do the right thing and pass on the information.
"If you call Crimestoppers on 0800 555 111 you won't have to give your name, make a statement or appear in court. Any information you give will be passed on to our road policing officers and acted upon. Please do the right thing. Your call could help save a life".
Nicola Foster Chairman of the Safer Essex Roads Partnership said: "These results show that drink and drug driving is still an issue on Essex roads.
"We as SERP will continue to tackle drink and drug driving through enforcement and education.
"We continue to urge anyone not to drink and drug drive or be a passenger to a drink or drug driver."