Essex: Trio Jailed For Post Office Van Robbery
17 April 2014, 07:49 | Updated: 17 April 2014, 08:11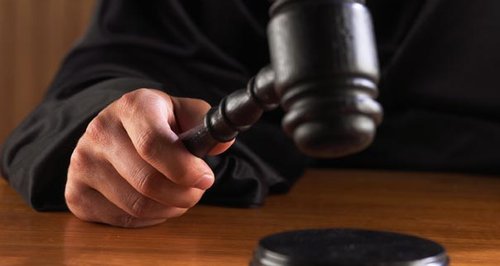 Three people who planned to rob a Post Office van in Leigh-on-Sea have been jailed for a total of 33 years.
49-year-old Patrick Claydon, of Ongar Road in Brentwood, was sentenced to fourteen and a half years imprisonment for conspiracy to rob.
38-year-old Tommy Aitken, of Braithwaite Avenue in Romford, was sentenced to twelve years imprisonment for conspiracy to rob.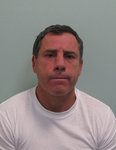 45-year-old Sandra Clarke, of Eastwood Road North in Leigh-on-sea, was sentenced to seven years imprisonment for conspiracy to rob.
All three pleaded guilty to the offence yesterday (Wednesday 16 April) at Snaresbrook Crown Court.
Claydon and Aitken also pleaded guilty of possession of a firearm with intent to commit and indictable offence and possession of a prohibited weapon.
Clarke additionally pleaded guilty to possession of class A drugs.
At around 09.45am on 13 November 2013, a Post Office cash in transit van attended a venue in Eastwood Road North to make a cash delivery - Claydon and Aitken were waiting for them in a car across the road.
As the van pulled up, Claydon - dressed in a balaclava and gloves and carrying a black holdall, later found to contain a loaded shotgun - got out of the car and made his way towards the van.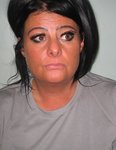 Officers swooped and both men were arrested. Inside the car, officer discovered a stun gun and another balaclava.
Clarke, who was parked in another car a short distance away in Danescroft Drive, was also arrested. All three were charged on 14 November 2013.
No shots were fired and no one was injured during the operation.
A search of Claydon's place of residence uncovered another shotgun and ammunition, while officers discovered a quantity of class A drugs after searching Clarke's address.
Detective Sergeant Scott Chimes of the Met's Flying Squad led the operation. He said: "Our investigation revealed that Claydon, Aitken and Clarke conspired and planned to rob cash in transit custodians in Essex over a period of months in 2013. However, they were caught in the act as they tried to put their plans into action - this was due to diligent and meticulous police work.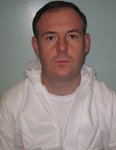 "I am grateful for the help provided by Essex Police and the Post Office in relation to this investigation, which has resulted in three dangerous individuals being put behind bars.
"This operation has also seen two potentially lethal firearms taken off the streets.
"I hope this sentencing sends reassures business and the public that those who believe they can commit such serious crimes will be caught and will face justice."