Essex Tunisia Attack Victim 'Grieves For Person She Was'
23 December 2015, 06:09 | Updated: 23 December 2015, 09:02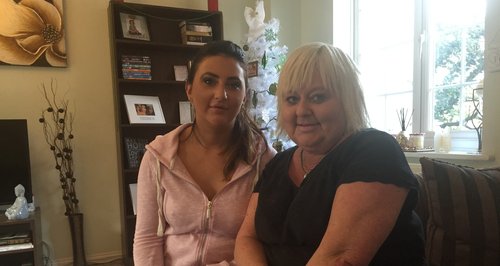 An Essex woman who was shot in a terror attack in Tunisia last June, has told Heart she grieves for the person she was.
26-year-old Kirsty Murray from Braintree was on holiday with her partner Radley at a hotel near Souse, when she first heard what sounded like fireworks coming from the beach.
"I said to my partner 'it's fireworks, they've got fireworks on.'
"And he just said to me, 'that's not fireworks.'
"Then suddenly we just saw people running and screaming."
They left the pool - and without bags or room keys fled up to the hotel where they were saying.
Kirsty said later, she'd had time to think how much of a mistake that was.
She thinks she should have gone back for her things, because with a key they would have had somewhere to hide, but at the time they just ran for their lives.
They were able to hide in a stairwell, surrounded by other holidaymakers and some staff, but the gunman found them.
Kirsty said she took her partner's hand and they ran, but something was wrong:
"Everything went sort of black and white like the TV and everything was really slow and calm, for something that was so chaotic, and I remember feeling heavy, that's all I felt, just heavy.
I now know, what I didn't know then, that I'd been shot."
Hear the full interview:
She'd also had a grenade thrown at her - shattering her heel and shredding her legs with shrapnel.
But in the six months since, she's undergone 10 operations, and today (23rd December) she faces one more.
She's had to learn how to walk again, but today's procedure to remove a bone from her foot means she'll spend the next 12 weeks in a wheelchair.
But looking to the future - her outlook is positive:
"I don't want it to rule my life you know, In six months time I want to be able to say this did happen to me bu this doesn't define me and its not who I am.
"I just want to be making the most out of every day really, that's what I aim for."