Essex Uni finds children are getting weaker
26 September 2018, 09:28 | Updated: 26 September 2018, 09:31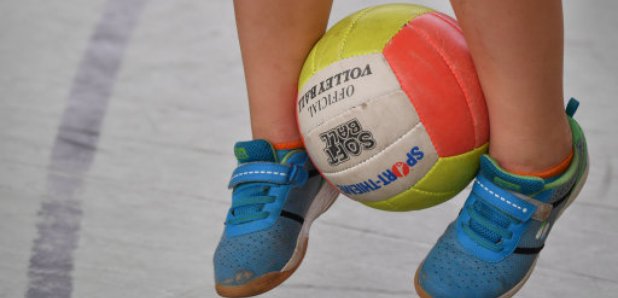 Children are weaker than ever before because they're doing less exercise, according to a study by the University of Essex.
Researchers found that 10 year olds aren't as strong, even though they're taller and heavier than in the 1990s.
They've also concluded children are getting weaker at a faster rate too.

Dr Gavin Sandercock, who led the study, explained: "The findings speak for themselves. Year-on-year we keep finding lower and lower fitness levels suggesting children are doing less and less exercise. Inactive lifestyles are a health risk but physical fitness is the single best measure of health in childhood, adolescence and on into adulthood. Poor fitness and inactivity lead to multiple health problems in their adult life."

Published in the Journal of Science and Medicine in Sport, the research found that although ten-year-old children measured in 2014 were heavier than in 2008 and 1998 their Body Mass Index (BMI) had not changed because they were also taller.

This latest study, led by Dr Sandercock, used data from the Chelmsford Children's Fitness and Activity Survey, which has been monitoring the fitness of ten-year-olds since 1998.

"As today's ten-year-olds are taller and heavier than the children measured six and 16 years ago we expect them to be stronger and more powerful, but this was not the case," added Dr Sandercock.

"Like other affluent areas in the UK, only 6% of Chelmsford ten-year-olds were obese, a figure that has changed little over 16 years. However, over the same 16-year period we have seen a 20% decrease in muscle strength and a 30% decrease in muscle-endurance. Despite being bigger, we are finding ten-year-olds are getting weaker.

"Continued declines in strength are a worry, but even more concerning is that the rate of these declines is accelerating. During the decade to 2008, strength fell by 0.6% each year, but this rate doubled to 1.6% per year between 2008 and 2014. Falls in muscular endurance were larger at 2.5% per year in the decade 1998-2008 accelerating still further to a 4% decline each year after 2008."

Dr Sandercock stressed the term "healthy weight" was misleading as it hid the bigger health issue of falling fitness levels.

"We found 80% of children had a normal BMI (healthy weight). We also found, however, that one in three normal weight children were 'unfit'. As fitness is a better measure of health, these children should not be described as 'healthy'," he added. "The same goes for suggesting obese children are unhealthy due to their BMI. This practice is equally misleading as 70% of those classified as obese were also physically fit. The biggest health survey in the world NHANES found a BMI of 26 or 27 to be the best for health and longevity.

"In Scotland there is now weight training intervention being run, targeting children who are overweight. The findings suggest we need to take action to stop the declines in strength. This will improve health but it won't tackle overweight or obesity. In our study we found overweight children were the strongest, fittest and the healthiest children."

Dr Sandercock added that there needed to be a move away from BMI being used in isolation to monitor health. A large study is underway which is using BMI to evaluate the effectiveness of The Daily Mile initiative. BMI is being used, despite the mass of research showing BMI does not change when you increase activity levels.

In contrast with BMI, fitness changes in response to increased activity levels. Fitness is a better measure of physical health than BMI; fitness also correlates more strongly with wellbeing and attainment

Fitness testing in schools is needed for a more accurate picture of children's health, according to Dr Sandercock, and resistance to this testing is due to the misguided belief that it is dangerous or may lower the self-esteem of overweight or obese children if they do not perform well on tests.

"The muscular fitness tests we used are completely safe and because larger children get higher scores there's no threat to self-esteem. The handgrip test very simple, requiring little skill, takes just seconds and can be performed almost anywhere. Despite its simplicity, research shows it is associated with metabolic health in childhood and can predict whether children will develop diabetes or heart disease later in life."