Essex's PCC Won't Stand For Re-Election
14 July 2015, 09:28 | Updated: 14 July 2015, 09:53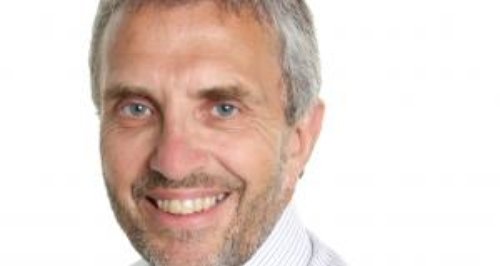 The Police and Crime Commissioner for Essex Nick Alston has announced he won't be standing for re-election in May 2016.
Mr Alston was elected into the role in November 2012, and says after more than 35 years working, he's taken the "really difficult decision" to retire to spend more time with his wife, children and grandchildren.
In that time, he's seen burglary rates across the county drop by 10%, created a dedicated Elder Abuse hotline and also set up a Victims Gateway so anyone suffering from any sort of crime can access confidential support.
Additionally, he's overseen the appointment of Chief Constable Stephen Kavanagh, who has largely focused on tackling domestic abuse.
Mr Alston says he intends to spend the rest of his time in post working tirelessly to deliver improvements within Essex Police, ensuring it is fit to face challenges going forward.
He says he feels "privileged to be serving as the first Police and Crime Commissioner for Essex" and "during the next year, until my very last day in office, I will continue to drive this work with energy, vigour and with a commitment to do all I can to help build a Safer Essex".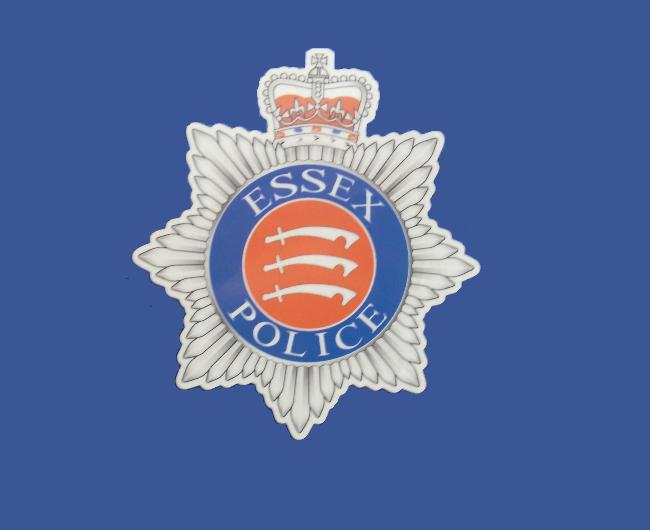 In respondijng to the news, Chief Constable Stephen Kavanagh said: "The constructive scrutiny and focus on victims that Nick Alston has brought to the role of Police and Crime Commissioner has improved transparency in policing and understanding of the significant challenges Essex Police faces.
"The PCC's appreciation of the scale of the financial challenges facing Essex Police and the changing nature of crime has meant we have been able to work together on the tough decisions we need to make to keep our county safe.
"Nick's tenacity in scrutinising the force is complemented by the time he takes to speak and listen to officers of all ranks and communities from all backgrounds across the county.
"Nick's commitment to public service, intellect and deep-seated values have made a real contribution to our county.
"Personally I am extremely grateful for his advice and challenge, and I look forward to working with him and his team on the big issues facing crime and policing in Essex until his retirement."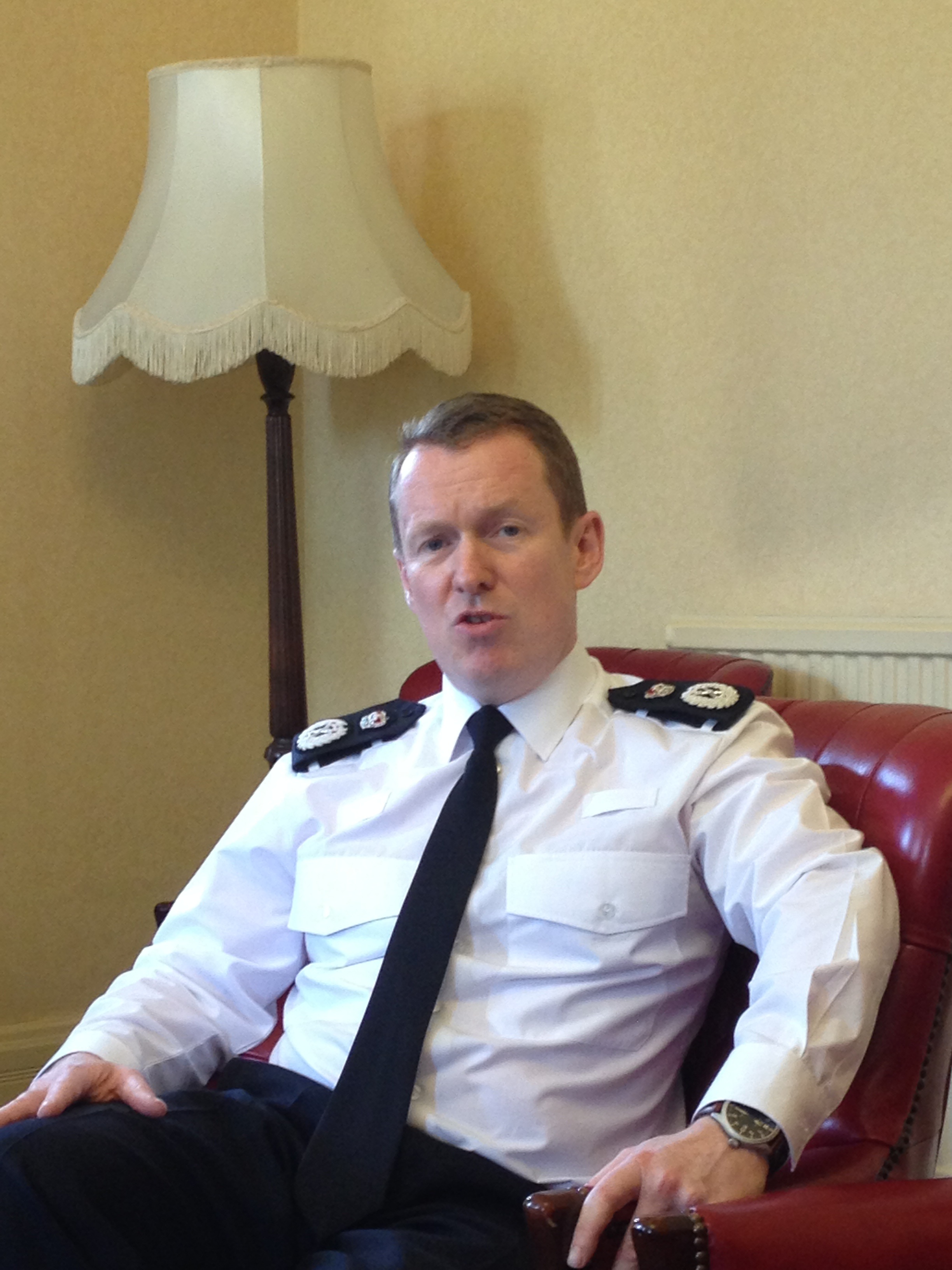 Read the PCC's full statement below:

I feel immensely privileged to be serving as the first Police and Crime Commissioner for Essex. Since being elected in November 2012, I have sought both to support the excellent work of Essex Police and to challenge the force to do better where failings or legitimate concerns have been identified. In addition the Chief Constable and I have been working to plan a strong sustainable future for Essex Police against a backdrop of the need to manage deep reductions in funding. At the heart of this has been a focus on building a more professional police force, with more effective working relationships with partner agencies, to keep the people of Essex safe from harm.

After much thought and reflection, and after discussions with respected colleagues and my family, I have decided not to stand for re-election in May 2016. This was a really difficult decision. But after a working life of more than 40 years, 35 years of which have been in public service, I will retire in May 2016 to be able to enjoy spending more time with my wife and family, including my three young and vivacious grandchildren. I also have a number of developed interests and causes that deserve more of my time than I have been able to give while serving as PCC.

Like many, I was initially uncertain about the role of PCC but I was determined that we should get off to the best possible start in Essex, a county, and a police force, that I care deeply about. However, I am now convinced that the direct, open and transparent accountability to local people that PCCs provide is becoming an exemplar of effective modern, local democracy. I am sure that with the committed and highly professional team in my office that I have recruited and shaped, we have been able to provide more rigorous, hard-hitting and constructive scrutiny of Essex Police than was provided by the former Police Authority. We have been able to ensure the voices and views of people across Essex have been heard clearly by Essex Police at all levels. We have also been able to work together with Essex Police colleagues on the essential strategic issues that I regret had previously been neglected.

I still have almost a year to serve, and I intend to spend that time working tirelessly to continue to deliver the important objectives contained in the Police and Crime Plan for Essex, the revised version of which we launch today. I will continue to do all I can to ensure that the force is funded and fit to face the challenges of modern policing not just this year and next but for many years to come.

One of my first actions on being elected Police and Crime Commissioner in November 2012 was to abolish targets around specific crime types. In 2013, I gave evidence to Bernard Jenkin's Public Administration Select Committee into the unintended and harmful consequences of a police performance culture. The Home Secretary, Theresa May, the Chair of the Police Superintendents' Association Irene Curtis and Her Majesty's Inspectorate of Constabulary are amongst those who are now helping to ensure that a target culture never again distorts the behaviour of police officers, who must be free to exercise discretion and use their experience in tackling crime and Anti-Social Behaviour based on the risk of harm to those in our communities, and especially those most vulnerable.

I am delighted HMIC has found that the recording of crime by Essex Police has high integrity, and that comparing the year from April 2014 to March 2015, with April 2013 to March 2014, house burglary has fallen by 10 per cent. That is 746 fewer victims of house burglary in Essex delivered through innovative, intelligence-led, target-free policing and at a time when resources were being moved to other areas of policing in Essex such as domestic violence and child abuse investigations.

The only crime type that has been a focus in the Police and Crime Plan for Essex is domestic abuse. By making domestic abuse a focus, appointing a Chief Constable in Stephen Kavanagh committed to tackling it, and chairing a pan-Essex Domestic Abuse Strategy Board working with key council, health and criminal justice partners, I believe we have made significant progress in addressing some of the horrors of domestic abuse. However, I know there is still much work to be done to reduce the risk to victims.

The scale of the challenge is such that while house burglaries across Essex have reduced to around 18 a day, there are still over 80 incidents of domestic abuse. My team has produced the first ever assessment of specialist support for victims across the county, and we have worked with and provided funding to specialist agencies such as Safer Places, Colchester and Tendring Women's Refuge and Basildon Women's Aid to deliver more consistent safeguarding and help for domestic abuse victims. The number of cases of domestic abuse being reported to Essex Police has stayed relatively stable but comparing June 2014 to May 2015 with the same period in 2013-14, there has been an increase of 13.9 per cent in offences, meaning that more perpetrators are being charged and brought before the courts.

But domestic abuse is only one of those Hidden Harms that can impact on so many vulnerable people. The refreshed Police and Crime Plan will ensure that Essex Police places still more dedicated and specialist effort into tackling other crimes such as child abuse, child sexual exploitation, online grooming, modern slavery, cyber fraud and human trafficking. All these crimes are causing serious harm to men, women and children, and they need police officers and staff with specialist skillsets to lead the fight against what is often organised criminality. For policing, the front line is increasingly the front room. These are not crimes that can be prevented or solved by "bobbies on the beat".

If we are to continue to keep our communities safe, especially at a time of shrinking resources, Essex Police must work closely with and support the many committed and inspirational organisations and individuals across Essex. I am proud of some of the work my office has helped fund, such as the Firebreak scheme to divert young people away from trouble and into productive activities, the "Cut It Out" campaign to train hairdressers to recognise the signs of domestic abuse, the weapons prevention training and knife amnesty work of Caroline Shearer and Only Cowards Carry, and a drop-in centre for ex-offenders in Jaywick.

With Crimestoppers, we have created a dedicated Elder Abuse hotline, and also set up a Victims Gateway to enable those suffering from any sort of crime to access confidential support in their local area. I am confident that Essex Community Messaging (ECM), funded with money seized from criminals under the Proceeds of Crime Act and a grant from my Community Safety Development Fund, will continue to develop and help inform people of crime trends in their local area and provide targeted crime prevention advice. My ambition is that ECM will increasingly enable people to provide Essex Police with information about any suspicious behaviour they see, thus helping to keep our communities even safer.

Since taking office, I have held almost 60 public meetings, visiting every district of Essex several times, and giving local people the chance to ask their local policing team and me questions about the policing and community safety matters that concern them. I also created the Essex Police Challenge, where four times a year the public can ask questions of the Chief Constable and me. We record the entire meeting, and the videos of the eight events already held can be watched on my website. I believe it is essential for public confidence and democratic accountability that the people of Essex have the opportunity to ask questions of their senior police officers and of me in an open and transparent fashion.

I am determined that Essex Police will be fit to face the ever more complex demands of Twenty-First Century policing. In mid-September 2015, Chief Constable Kavanagh and I will be announcing our plans for the force property estate, enhanced contact between police and members of the public, and the shape of local policing. We will then spend the next three months listening to and engaging with everyone across Essex on the rationale for these plans and the local and countywide implications.

I am privileged to be serving as the first Police and Crime Commissioner for Essex. During the next year, until my very last day in office, I will continue to drive this work with energy, vigour and with a commitment to do all I can to help build a Safer Essex