Extra police powers after Southend stabbing
25 September 2018, 06:22 | Updated: 25 September 2018, 06:35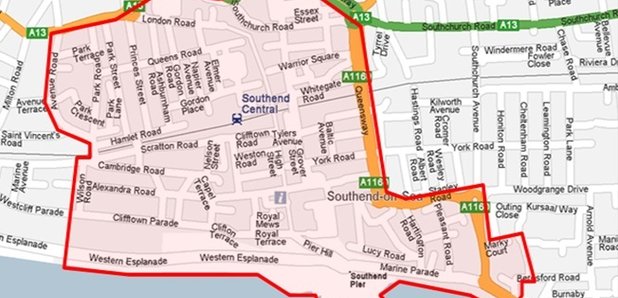 An order giving police extra powers is in force in part of Southend town centre - after a teenager was stabbed there yesterday evening.
The 19 year old victim suffered a head injury in the attack, which took place just before 5.30pm in the High Street.
Now a dispersal order is in place until midnight tonight. It helps police split up groups causing anti-social behaviour.
A 26 year old man has been arrested on suspicion of causing grievous bodily harm and possession of an offensive weapon.