Extra Staff Deployed For Southend Hospital "Critical" Alert
12 January 2016, 06:55 | Updated: 12 January 2016, 06:57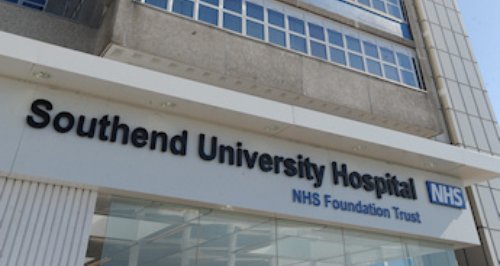 Southend Hospital says staff are being deployed from other areas to help it cope with the amount of people going to its A&E department.
Yesterday it raised its alert status from 'black' to 'critical' because of the "continuing high numbers of acutely ill patients requiring beds".

It says it is now bringing in staff from areas, including local Clinical Commissioning Groups, to help where extra beds have been opened.

Sue Hardy, chief executive, said "Like other trusts across Essex and the wider region, we are seeing a surge in acutely unwell patients coming into hospital and needing to be admitted.

"Our staff are working extremely hard to cope with the current pressures while maintaining high standards of care, and I'd like to thank them for their commitment during this difficult period.

"However we have had to escalate our status further to ensure the safety of our patients as we continue to work with our partners in the community to increase capacity.

The Hospital is urging people to only go to A&E if they are seriously ill or critically injured.

It says "Choking, chest pain, blacking out, blood loss and fractures are all considered emergencies, and those with symptoms like this should not hesitate to visit their local A&E department".

Sue Hardy added: " "The emergency department is very busy and we have to warn patients that those attending with 'non-urgent' conditions will wait much longer than usual as patients are prioritised according to how unwell they are.

"We would like to remind anyone who is unsure of the best course of action to always ring NHS 111 for health advice 24 hours a day, seven days a week, or to speak with your GP or pharmacist."