Fatal Southend Stabbing 'Not Random'
21 November 2014, 11:33 | Updated: 21 November 2014, 11:54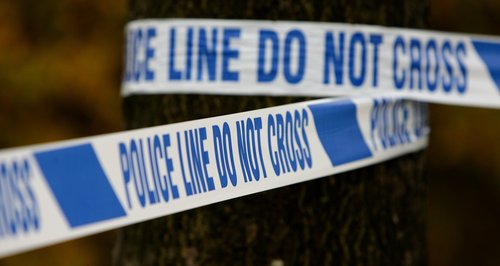 Detectives investigating an incident in Essex in which one man was murdered and another seriously injured have said it was not a random attack.
A 24-year-old man, believed to be from the Dagenham area, was declared dead at the scene of the attack in a property in St Ann's Road, Southend, just after 10.30pm on Wednesday.

Another 24-year-old, whose background is not known, is being treated in hospital for stab wounds. He is in a stable condition, Essex Police said.

The force arrested a 22-year-old man from Southend on suspicion of murder.

A 19-year-old man from Southwark, a 17-year-old man from Basildon and another 17-year-old man who gave no address, were arrested in the early hours of today at addresses in Southend and Basildon. They are also being questioned in connection with the murder.

A post-mortem examination is due to be held later today.

Chief Inspector Simon Anslow, the town's district commander, said: "I would like to express my condolences to the family of the man who has died and the injured man who is in hospital.

"Although we are in the early stages of the investigation and are keeping an open mind as to the motive and what happened, we do not believe this to be a random attack.

"Residents should not have concerns about being safe out and about in Southend or whilst they are at home."

Detective Chief Inspector Simon Werrett is continuing to appeal for witnesses to come forward.

He would particularly like to speak to people who may have been in St Ann's Road between 10pm and 11pm and may have seen a group of men running.

Anyone with information should call police on 101 or contact Crimestoppers anonymously on 0800 555 111.