Fire At Braintree Industrial Unit
2 September 2017, 09:56 | Updated: 2 September 2017, 10:05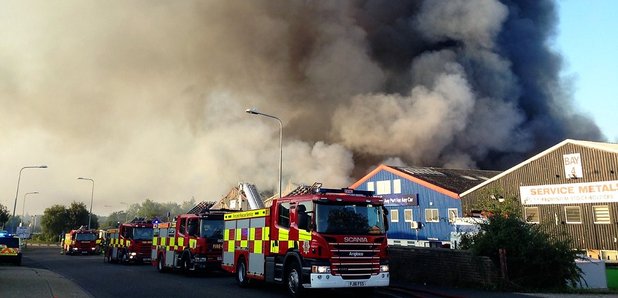 Essex fire service have been working hard to put out a large fire at an industrial unit in Braintree.
They were called to Springwood Drive at around half 5 this morning.

Two units have been completely destroyed after furniture and vehicles were alight inside the warehouse.

Residents living nearby were being advised to keep their windows and doors closed because of smoke coming from the fire.
An investigation will be carried out to establish the cause of the fire.