Fire At Derelict Building In Southend
26 November 2018, 17:24 | Updated: 26 November 2018, 17:28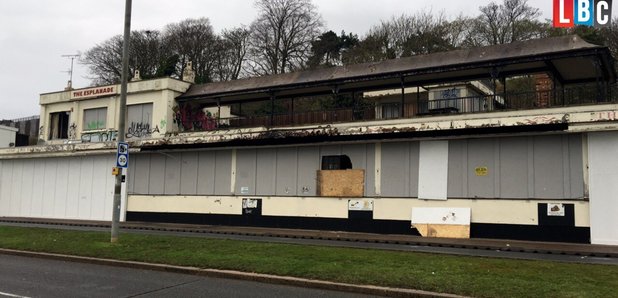 People who work near to a derelict building that caught fire last night in Southend, have told Heart they don't think it was arson.
Firefighters were called to the old pub on the Esplanade at around 7:20pm yesterday evening and extinguished the blaze by 9pm.

Essex Fire and Rescue Service say the cause of the fire is thought to be deliberate.

But a volunteer working on the lift, taking people from the beach up the cliff, told Heart "This must be about the fifth fire that's been caused in there. I don't believe it's deliberate arson... I think it's people setting fire in there to probably to keep warm. No one's been near the place despite the fact that it was set for demolition in October."

A waiter at a nearby venue added that something needs to be done. He said "It's a bit odd, at one point it was once a week that it was happening, so one week it was 'oh, it's on fire, oh it's on fire again, it's on fire again'. Either someone's got a motive to burn the building down, which I can understand it's an eyesore... it just seems a bit bizarre that nothings been done about it considering there've been four fires."