Fire at high-rise building in Chadwell St Mary
27 June 2018, 08:33 | Updated: 27 June 2018, 09:10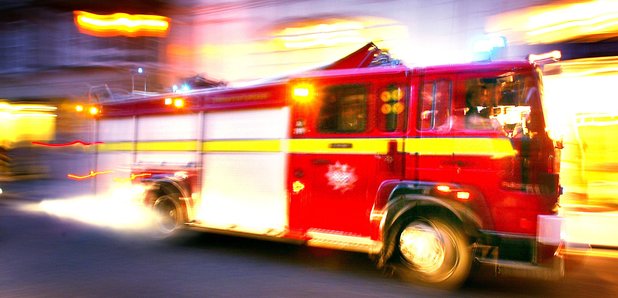 There's smoke damage at a high-rise block of flats in Chadwell St Mary after a fire broke out last night.
It took hold just before 6pm and nine fire engines attended the scene.
The fire only affected one flat on the seventh floor of George Tilbury House, which is a 13-storey building on Godman Road.
No-one was injured.
The Deputy Leader of Thurrock Council Shane Hebb said last night:"We have been at the scene tonight, and we were all so very relieved to be informed there were no casualties. Clearly home fires can not only be deadly they can lead to cherished memories being lost.
"To those affected tonight, Thurrock Council will be helping you in the coming hours, days and weeks ahead in every way we can.

"The fire service, Thurrock Housing teams, the paramedics and police have handled the matter in an exceptional way and the fact that people were re-entering their homes by 8:15pm is a testament to their amazing work under exceptional pressure."
The Fire Officer in Charge, Mark Eaglestone, said: "When firefighters arrived at the scene, they quickly located the fire in a flat on the seventh floor of the building.
"Crews immediately set about tackling the fire using the building internal dry riser system. Firefighters worked extremely hard in very hot conditions to contain the fire to the flat and successfully stopped the fire spreading to any other flat.
"Our fire crews regularly train for incidents in all types of buildings, including high-rises such at this one. The fire crews did an excellent job at stopping the fire from spreading and used all the processes and skills they have practiced to get the fire under control and extinguished quickly."