Fire At Turkey Processing Plant Near Chelmsford
21 June 2015, 10:58 | Updated: 21 June 2015, 11:03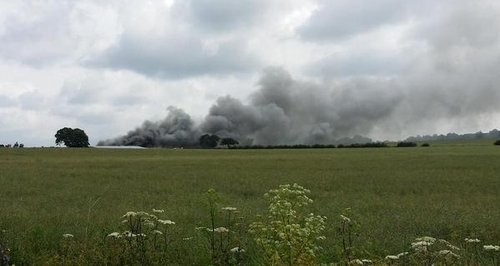 Up to 35 firefighters are dealing with a turkey processing plant on fire near Chelmsford.
Calls of a fire at the farm building on Old Southend Road, Howe Green were put in just before 9am.
Essex Fire say they are making steady progress dealing with it.
Crews report the building measures approximately 50 x 40 metres and is 50% alight, and 100% smoke logged.
It follows a fire at a poultry farm in Felsted which killed 13,000 egg-laying hens.
Fire crews are treating that as suspicious and have started an investigation - read more on that here.
It is unclear at this stage what the cause of the Howe Green fire is.