Fire under block of flats in Chelmsford
12 November 2018, 08:14 | Updated: 12 November 2018, 08:20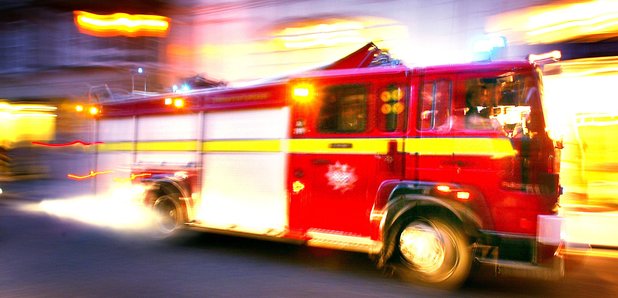 A full investigation is underway after a fire started in a car park underneath a block of flats in Chelmsford yesterday.
Essex Fire and Rescue believe it may have been started deliberately and say at least seven vehicles have been badly damaged.
It happened in the early hours of Sunday at Thompson Court on Broomfield Road.
Firefighters immediately advised residents to follow the stay put policy - asking them to stay in their flats and close all external windows and doors to prevent the smoke entering the building.
Watch Manager Ean Summerfield said: "Despite difficult conditions and access, our crews did a fantastic job of tackling multiple cars on fire and worked hard to prevent the fire spreading.
"At least seven vehicles have suffered substantial damage and the car park has also been damaged from smoke and fire."
The fire was extinguished by 3.40am.
Detective Sergeant Neil Tremain from Essex Police said: "This was a really dangerous act and it's fortunate no-one was injured.
"These fires have potentially caused thousands of pounds worth of damage and it's really important we find the person or people responsible.
"If you saw or heard anything or have any information about what happened I need you to come forward."