Firearms Amnesty In Essex Begins
3 December 2018, 15:15 | Updated: 3 December 2018, 15:17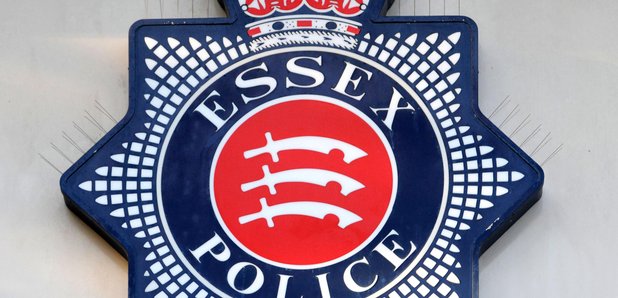 Criminals are being warned by Essex Police that they don't want to risk being treated as a 'genuine threat' by carrying imitation firearms.
The force has begun a two-week firearm surrender across the county today, to get guns off the streets.

Firearms and ammunition can be handed in to one of eight police stations around the county.

Last year there were nearly 550 offences involving firearms across the county and 1,764 firearms were handed in or seized.

Chief Constable Harrington said: "Clearly real guns on our streets is the highest priority we face but those weapons are extraordinarily hard for criminals to get hold of.
"I am increasingly concerned that realistic-looking airsoft weapons and BB guns are being used to intimidate and commit crime.
"Those guns look real to victims of crime and my message to people using them for crime is that from a distance they will look real to an armed police officer too."
"Nearly a quarter of all firearms offences in the last year involved an imitation gun or air weapon. When we're called to an incident because someone's reported a gun being seen, we will assume it's real and will treat it as a genuine threat to life. Believe me, you do not want to put yourself in that position."
Chief Constable Harrington also called on responsible 'air soft' weapons owners and retailers to make sure the guns don't fall into the wrong hands, adding: "I can't for the life of me think why someone would need to buy one, but the law says you must be over 18 and be a member of a licensed air-soft club to buy a realistic BB gun.
"If you're not a member of a club you can only buy a BB gun that is not designed to look like a real weapon.
"My concern is that a secondary market in BB guns that are no longer wanted could be exploited by criminals.
"If you have realistic looking weapons you no longer need, I need you to hand them in as part of our amnesty."


During the surrender held in 2017, 184 firearms were handed in as well around 9,000 rounds of ammunition.


If you hand in a firearm during the surrender Essex Police say you will not be prosecuted for possessing it illegally and you can also choose to remain anonymous when handing items in.


The history of each firearm will be checked to see if it has been used in crime and, if you were involved in that offence you could face prosecution for it.


You can hand in any firearms or ammunition to police stations in Basildon, Braintree, Chelmsford, Clacton, Colchester, Harlow, Grays, and Southend between 9am and 5pm.


You are advised to call ahead on 101 so they can be advised on how best to transport the item.