First Syrian Refugees Re-Homed In Essex By Christmas
19 November 2015, 07:34 | Updated: 19 November 2015, 07:37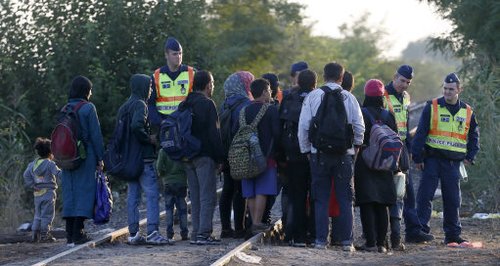 Essex County Council says the first families of Syrian Refugees to be re-settled in Essex will arrive before Christmas.
It says five families will be re-homed here and they will be housed in Colchester.

The Council also says it expects 20 families to be re-settled in Essex over the next year.

Cllr David Finch, Leader of Essex County Council said: "I would like to thank all of our district, borough and city council partners who have worked with us to put forward available housing options, either through their own housing or within the private sector.

"We made a commitment that Essex would play its part to help people fleeing from the humanitarian crisis in Syria, and I am delighted that we have been able to work together to welcome five families in time for their first British Christmas.

"I would also like to thank the Essex Church of England Bishops who have also not only offered housing, but are also working with local charities to look at what further support they can provide."

Councillor Tina Bourne, Portfolio Holder for Housing and Public Protection said: "I am extremely proud that Colchester has been proactive in order to address this issue. The borough is fortunate to have an active and capable voluntary sector, which has enabled us to welcome these families in their time of need.

"Colchester has an extensive history of supporting displaced groups following persecution, so I am glad we are leading the way with our offer of assistance."

Cllr Finch added: "In Colchester there is strong support from the voluntary sector as well as the local church leaders, and this support network will be vital as clearly this is going to be a cultural and emotional shock for the families who arrive.

"We will be continuing to work closely with partners to ensure the new arrivals are provided with the ongoing support they will need in the weeks, months and years to come.

"And because of this, it is more important than ever that the Government commits to fully funding the refugees stay, and we will be continuing to strongly press this case at the highest level."