Forensic Tests In Essex To Be Looked At Again
21 November 2017, 14:58 | Updated: 21 November 2017, 15:00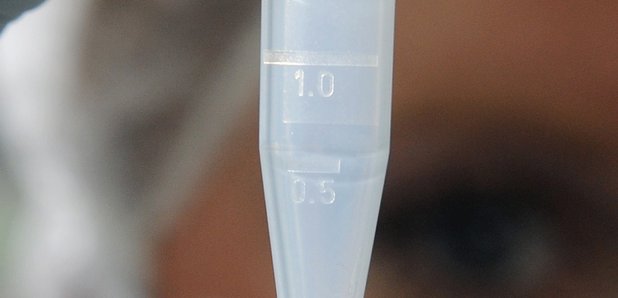 Forensic evidence for crime cases in Essex is being retested after alleged tampering.
Local crime cases in Essex being looked at again after allegations of manipulation of test-lab results.
An investigation over alleged manipulation has identified more than 10,000 cases which "may have been affected", the National Police Chiefs' Council has said.
The NPCC said three-quarters of the cases, across 42 police forces, were traffic offences such as drug driving, with the rest including violent crime, sexual offences and unexplained deaths.
Retests have so far found no impact on cases of sexual offence cases, violence or homicide, the NPCC said.
But a number of retests had resulted in drug driving cases being discontinued and two road deaths had been referred to the Court of Appeal.
Two men have been arrested and five interviewed under caution by Greater Manchester Police over the alleged manipulation by individuals working at a Randox Testing Services site in Manchester
The alleged manipulation emerged earlier this year when a data anomaly in a drug driving case was reported to Randox.
The NPCC said retesting was either complete or under way for around 70 per cent of the highest priority cases, with the rest expected to be completed by mid-2018.
Essex Police have told us:
"This is an extremely concerning situation which is subject of a criminal investigation and is affecting every police force in the country.
Essex Police does not have a direct contractual relationship with Randox Testing Services but a number of blood or urine tests for drugs from Essex cases were subcontracted to Randox.
Although some of the samples relate to very serious incidents, toxicology tests are often a routine part of an investigation and may not always be important to the circumstances of the case or any prosecution that may follow it. At this stage we have not identified any which have or had a material impact on any police investigation or subsequent prosecution. We have worked quickly and carefully to identify, assess and where necessary re-test those samples. We have identified 464 samples from 306 cases in Essex that need retesting. Among the crime types affected by re-tests are:
Road Traffic (drug driving) - around 139 cases
Sexual Offences- 53 cases
Violence against the person - 60 cases
Sudden Death - 47 cases
The national programme of retesting is prioritising the most serious and urgent cases but all cases where there could have been an impact on prosecutions are being identified and then thoroughly assessed."