Former Essex MP Calls For Resignations Over Abuse Inquiry
22 March 2016, 06:26 | Updated: 22 March 2016, 06:28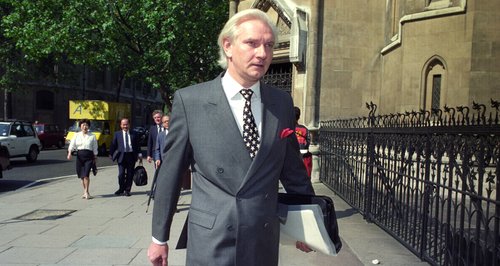 Former Essex MP Harvey Proctor called for a string of police bosses to resign after he was told he would face no further action under Operation Midland.
The 69-year-old, who represented Basildon from 1979 to 1983 and Billericay from 1983 to 1987, saw his home raided and was twice interviewed under caution as part of the historical abuse probe.
Today he was finally told he would face no further action.
He said: "I have been advised that the Metropolitan Police Service has informed my solicitors that they intend to take no further action with regard to my involvement with Operation Midland.
"I believe Operation Midland should now be the subject of a truly independent public inquiry.
"I consider that Sir Bernard Hogan-Howe, (Assistant Commissioner) Pat Gallan, (Deputy Assistant Commissioner) Steve Rodhouse and (Detective Superintendent) Kenny MacDonald should tender their resignations from the Metropolitan Police Service forthwith.''
Scotland Yard has already announced an independent, judge-led inquiry into historical abuse investigations, but Mr Rodhouse said the force would "co-operate wholeheartedly'' with any public inquiry.
Mr Proctor held an extraordinary press conference in August detailing many of the allegations being investigated by Operation Midland.
The inquiry, looking at claims that boys were sexually abused by a number of public figures more than 30 years ago, focused on allegations made by a man known as "Nick'', and two other complainants who came forward later.
It saw raids on the homes of 92-year-old D-Day veteran Lord Bramall and the late Lord Brittan, but not one arrest.
Mr Proctor called for "Nick'' and news website ExaroNews, which has run a series of stories on the investigation, to be prosecuted for allegedly "seeking to pervert the course of justice''.
However, speaking at Scotland Yard, Mr Rodhouse revealed that no evidence had emerged to support this charge.
He said: "As part of this inquiry I haven't seen any evidence to prove that anyone, Nick or otherwise, knowingly provided false information to the investigation.
"Of course, if that situation changes then we will review the evidence.''