Former Essex Partner Of Jill Saward Speaks Out
7 January 2017, 11:13 | Updated: 7 January 2017, 11:16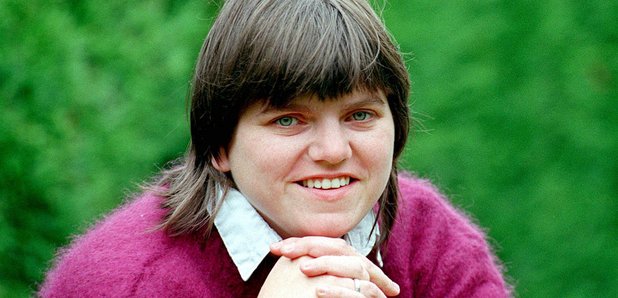 The trauma suffered by Ealing vicarage rape victim Jill Saward along with her heartfelt campaign against sexual violence must have had a terrible impact, her boyfriend at the time has said.
David Kerr, who now lives in Purfleet says he is "distraught over Jill's death so young''.
The 51 year-old died after suffering a stroke earlier this week.
She became the first rape victim to waive her right to anonymity, to speak about a sexual assault after being brutally attacked at her west London home in March 1986, while her father Michael and boyfriend were battered and tied up at knifepoint by burglars.
Mr Kerr, 51, told the Daily Mail:
"Speaking out and campaigning for other women can't have been easy, always being reminded of her own rape, and I sometimes wonder what toll that must have taken on her.''
The brutal attack received widespread attention after judge Mr Justice Leonard said the trauma suffered by her "had not been so great".
Mr Kerr, a roof fitter, from Purfleet, says he still has flashbacks from when a comfortable night in to watch TV turned into a terrifying ordeal.
He told the Daily Mail:
"I am distraught over Jill's death so young. She was so brave and strong. I feel I should have died instead of her.
She once said that by talking about her ordeal, she was able to bury it, but I was never able to do that. I am constantly anxious and paranoid, hyper-vigilant for the next attack. It still haunts me to this day.''
Mr Kerr was hospitalised and suffered a fractured skull and a blood clot to the brain. He has been plagued by mental health problems. He has been diagnosed with post traumatic stress disorder.
The couple broke up a few months after the attack.
Ms Saward later wrote about her ordeal, saying she had no issues with being "tagged" as a rape victim.
"I make no complaint about this tag as it has enabled me to challenge politicians and work for change."
She went on to advise police and the judiciary on how best to deal with sexual assault and rape cases.
She co-founded Jurors Understanding Rape Is Essential Standard (Juries) to campaign for mandatory briefings about myths and stereotypes about sexual violence in trials.
She is survived by Gavin Drake, her journalist husband of 23 years, and three sons.
Martin McCall, then 22, was jailed for five years for raping Ms Saward and five years for aggravated burglary.
Christopher Byrne, who was 22 at the time, was sentenced to three years for rape and five years for aggravated burglary and assault.
Gang leader Robert Horscroft, then 34, who played no part in the rape, was sentenced to 14 years for burglary and for assaulting Ms Saward's father.
Byrne's brother Andrew was beaten unconscious in jail before he could be questioned by police and died after spending four years in a coma.